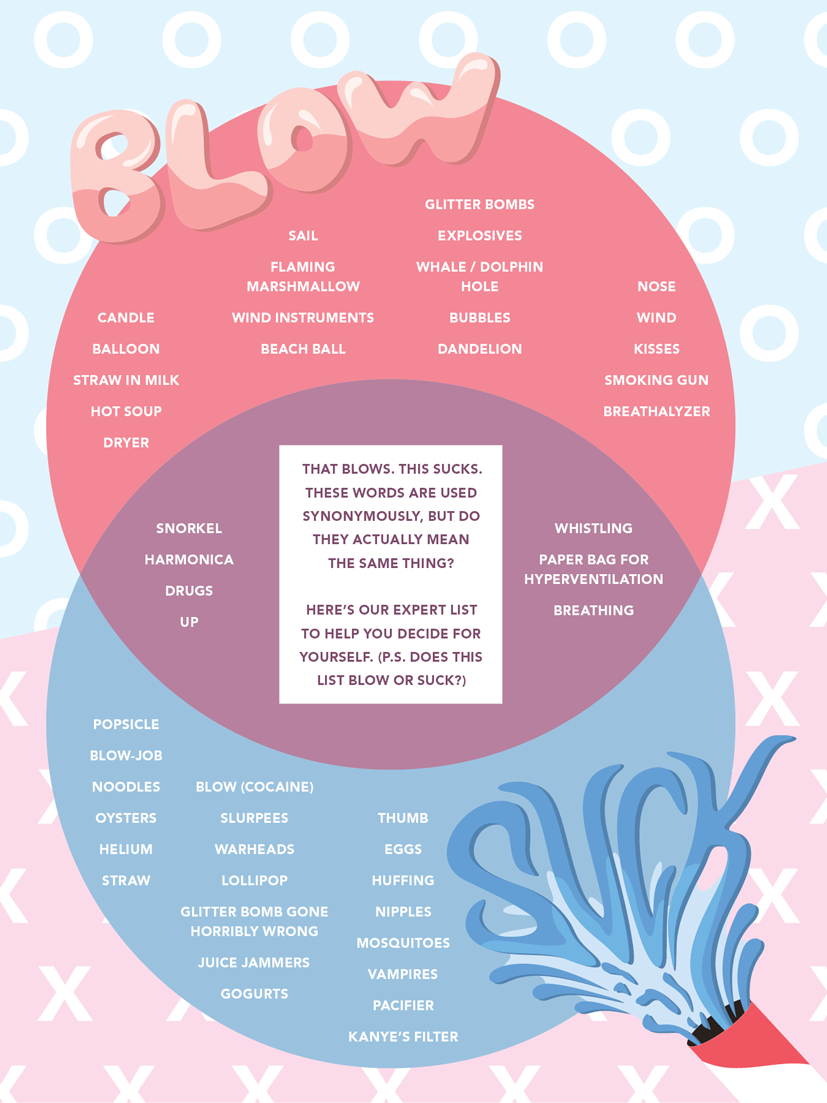 That blows. This sucks.
These words are used synonymously, but do they actually mean the same thing?
Here's our expert list to help you decide for yourself. (p.s. does this list blow or suck?)
BLOW
SUCK
Candle
Balloon
Straw in milk
Hot soup
Dryer
Sail
Flaming marshmallow
Wind instruments
Beach ball
Glitter bombs
Explosives
Whale/Dolphin hole
Bubbles
Dandelion
Nose
Wind
Kisses
Smoking gun
BreathalyzerSUCK
Popsicle
Blowjob
Noodles
Oysters
Helium
Straw
Blow (Cocaine)
Slurpees
Warheads
Lollipop
Glitter bomb gone horribly wrong
Juice Jammers
Gogurts
Thumb
Eggs
It
Huffing
Nipples
Mosquitos
Vampires
Pacifier
Kanye's filter
Bonus Round: Some things do both…
Snorkel
Harmonica
Drugs
Up
Whistling
Paper bag for hyperventilation
Breathing
Help us continue this list by adding your thoughts in the comments!