When you think of Austin as The Live Music Capital of the World, Electronic music may not immediately come to mind.
---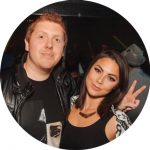 ANDREW PARSONS AND KELLY GRAY
RealMusic Events, Austin
Founders
DJing is undoubtedly a live performance, as you'll agree if you've ever paid attention to a DJ deep in the mix. As a fan of electronic music I noticed a trend shortly after moving to Austin: most of the shows I was attending were organized by RealMusic Events. A DJ himself, Andrew Parsons bypasses the tired top 40 EDM acts and consistently curates quality lineups for true fans of the scene. Largely due to Andrew and his wife Kelly Gray, the "Live Music Capital of the World" has grown to include a wide variety of electronic musicians.
When did your passion for music turn into something profitable?
Well, I've always kind of been an entrepreneur. I've been passionate about music my whole life but really got into dance music around the age of 13, started DJing at 14-15 and then opened up my first business at 16 in high school (2002ish), a record label. I had a knack for finding new and interesting talent, which comes in handy for a record label A&R.
Why did you start RealMusic Events? How has your role changed over the years?
My wife, Kelly Gray, and I started RealMusic Events because of a serious lack of quality NEW shows in Austin. We got tired of seeing the same 10 to 12 EDM artists in Austin and we wanted to bring something new to the table and expand the scene, so in 2009 we set out to do just that! My role has always kind of been the talent buyer and promoter. I'm still booking all the shows but I've got help with the promotions aspect. Things obviously have become quite a bit more digital than they used to be and I do all of the digital promo/content marketing etc.
Do you have a goal with the lineups you curate?
The goal is always to bring either new and fresh acts to Austin or Texas (We break more new artists in Texas than almost anyone else) OR to bring some true legends who don't often come to Austin. We also book new and established locals as well.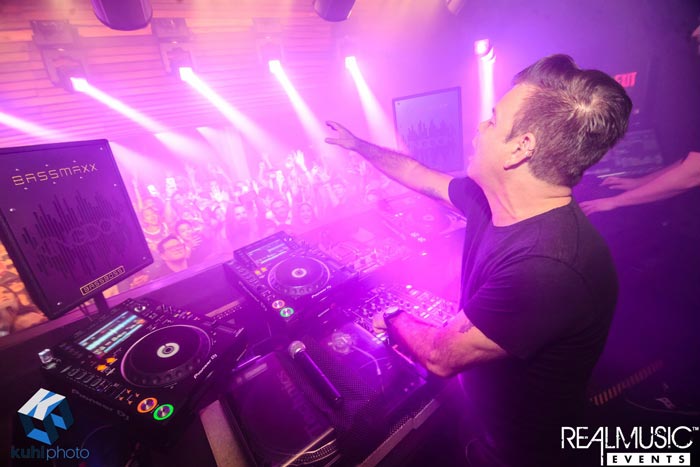 What are the best perks about your job?
Getting to dance the night away to our favorite acts of course! 😛
You have the power of curation but do you wish you had another power too?
The power to do some larger shows. We're building up to it—producing these events is expensive and I don't think people quite understand. So I guess if I wished we had anything it would be more capital.
If someone would like to get into the same industry, what are some challenges they should be aware of?
It's hard ass work! I literally put everything I am into this business—long hours, many weekends spent at the club, losses, personal frustrations. The music industry seems like a lot of fun, but it isn't for the faint of heart.
How many hours a week do you work?
I don't even keep track… 10-12 hours a day during the work week and of course I try to make it to all of our shows. "First one in the office and last to leave" they say.
What does the future hold?
We've expanded quite a bit lately but I want to focus on some larger scale events in 2017. Nothing but good stuff coming. 😉