Home cooked meals are more fun and nutritious!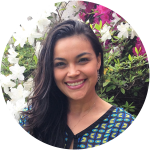 BY MARIA TERESA
N3, Nena's Natural Nutrition
Health coach. Better nutrition, better health, better YOU!
---
Most approaches to healthy eating dwell on calories, carbohydrates, fats, and proteins. Instead of creating lists of restrictions and good and bad foods, let's explore basic improvements and implement gradual changes in our diet. The following shopping list and four delicious recipes will get you started with a full weekend of healthy, easy to prepare meals for your enjoyment.
Buen Provecho, Bon Apetite(o), Itadakimasu!
1 onion
1 all in one organic frozen package of carrots, onions, string beans, bell peppers, shiitake
mushrooms, broccoli
1 sweet potato
1 clove garlic
1 pkg non-GMO tortillas (El Milagro)
1 bunch organic baby kale
1 head organic cabbage
1 bunch organic parsley
2 heads organic romaine lettuce
1 lemon
1 pkg rice paper
2 large avocados
1 cooked rotisserie chicken
32 oz chicken broth
16 oz organic salsa
1 bottle olive oil
1 pkg sea salt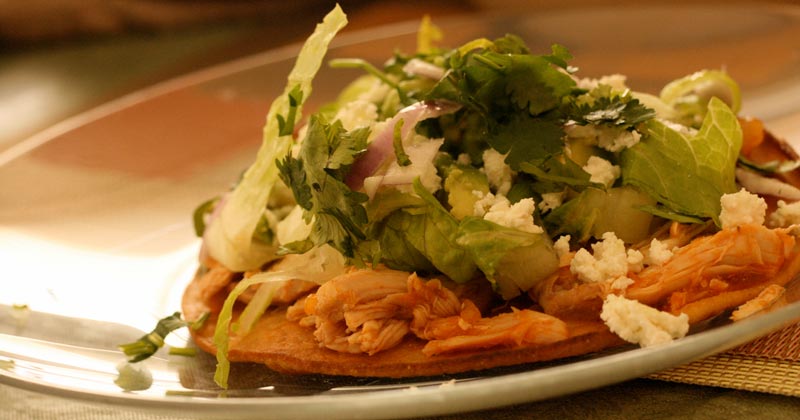 Ingredients
2-6 non-GMO tortillas (El Milagro—no affiliations)
1 cup diced, chopped, or shredded chicken meat
1 cup thinly sliced cabbage
1⁄4 cup minced parsley
1⁄2 avocado
1 tbsp olive oil
1 cup organic salsa
Instructions
Heat the oil on skillet or cast iron on medium heat.
Bake tortillas at 300° on a baking sheet. Flip after 2 minutes and bake until crisp.
While tortillas crisp, use a fork to mash the avocado with salsa.
Add a squeeze of lemon or lime. Mix well.
Place tostada (crispy tortilla) on a plate. Spread mashed avocado on top of tortilla.
Evenly sprinkle the chicken on top.
Sprinkle sliced cabbage evenly on top of chicken.
Sprinkle 2 pinches of parsley over tostada. Serve.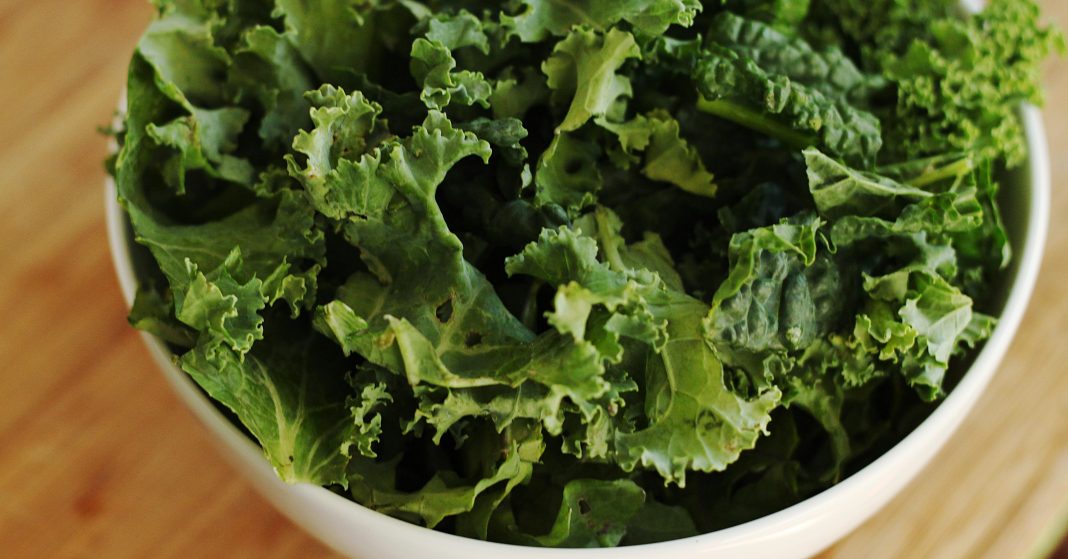 Ingredients
1 juiced lemon
1-3 cups chopped Baby Kale
1 head romaine
1 tbsp olive oil
1⁄2 cup shredded chicken
1 dried avocado
1 pressed garlic clove
1⁄4 chopped parsley
1 tsp sea salt and seasonings
Instructions
Rinse baby kale and romaine.
Hand tear romaine into small pieces.
Combine chopped kale and romaine into a large bowl. Mix in lemon, avocado, garlic, a pinch of parsley, salt, additional seasoning and olive oil.
Add shredded chicken.
Serve or let sit refrigerated for one hour.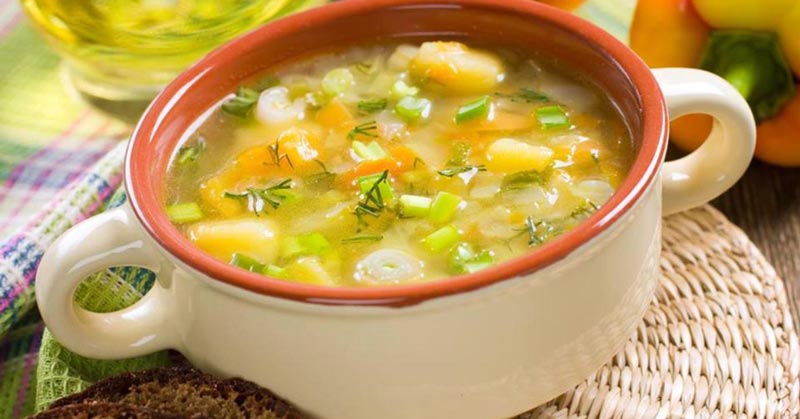 Ingredients
1 sliced sweet potato
1⁄2 cup diced onion
1 cup chopped baby kale
2 pressed garlic cloves
2 carrots, diced
1 cup cut chicken
1⁄2 cup shredded cabbage
1 tsp sea salt and seasonings
1 tbsp olive oil
3 cups organic chicken broth
Instructions
Heat oil in medium pot on medium-high heat.
Add onion, carrot and sweet potato. Cook until onion is translucent.
Add pressed garlic, baby kale and a pinch of salt. Stir for one minute.
Add water or broth, remaining salt, chicken and choice of seasoning(s).
Bring to a boil, cover, reduce heat and simmer for 20 to 30 minutes or until sweet potato is tender.
Adjust salt and pour into a bowl.
Optional: Place soup in blender, blend until smooth and creamy.
Add cabbage on top of soup.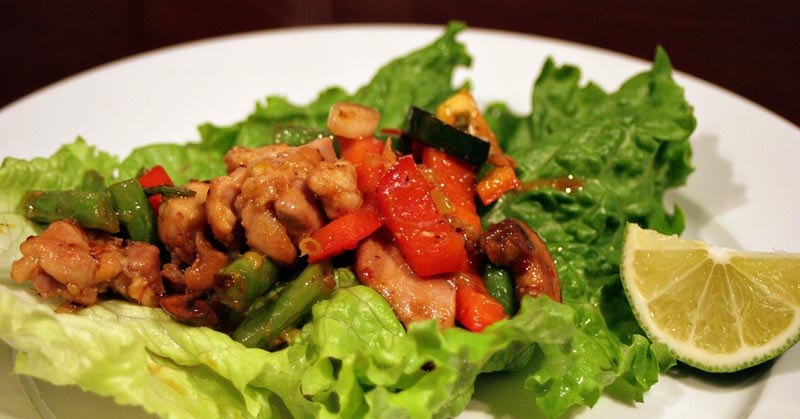 Ingredients
2 cup mixed organic fresh or frozen cut green beans, broccoli, red pepper, onion, garlic, carrot, shiitake mushrooms
1 head romaine lettuce
1 tbsp olive oil
1⁄2 tbsp sea salt and seasonings
1 cup shredded, sliced, or diced chicken
Instructions
Heat the oil in a large sauté pan on medium heat.
Stir in cut vegetables. Sprinkle in your organic seasoning. Sauté for 7 minutes until al dente.
Carefully pull apart each romaine leaf. Rinse thoroughly. Place on towel lined plate to air dry.
Stir in chicken into al dente vegetables. Mix.
Place romaine leaf or leaves on plate.
Stuff leaves with al dente veggies and chicken.
Mold like taco. Serve.