Kelly Gray wears many hats, some she designed herself. She currently works at Google, co-manages RealMusic Events with her husband, Andrew Parsons, and runs the The GoGo Gadgettes, a dance company for which she designs custom costumes. Her work has been featured at festivals like Ultra, Sun City, and Euphoria.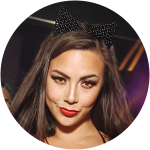 KELLY GRAY

The GoGo Gadgettes
Real Music Events
Kingdom Nightclub
Google
Dancer, Fashion Designer, Entrepreneur
---
How did you get into costumes & fashion?
I fell in love with the EDM scene my freshman year at UT and took advantage of the opportunity to get dressed up really fun and unique and do my makeup all zany. I started stepping into the performance side and by the start of 2008, I had launched my own team, The GoGo Gadgettes. Our styling and costuming was always a central component to our identity. I wanted to be as unique as possible by making our own looks versus just styling, mixing and matching store-bought things. I started buying fabric and didn't know how to sew yet, but I am always determined to "make it work" so we would find ways to make custom looks using fabric, scissors, tying the fabric, and/or using a TON of safety pins (lol)! Andrew bought me a sewing machine as a birthday gift, and I have been self taught since.
Everything started really basic with simple seams, but you progress by sticking with it, constantly analyzing your work and thinking of new techniques and concepts. Ultimately, you just build on what you know, learn more about materials, the best ways to sew them, and how well they work on the body form as well as in dancing. The key is pushing to get more and more complex; that helps to set you apart from others.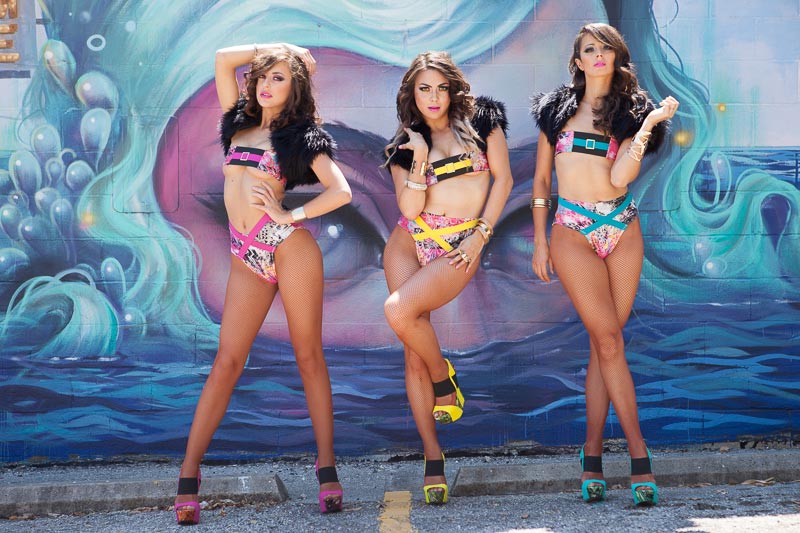 Do you struggle to make time for everything?
My biggest enemy is time itself. I have always balanced a handful of concurrent activities since I was young, but I do find myself overwhelmed from time to time. They all have their interconnected purpose and special place in my heart so it all makes sense to me.

How many hours a week do you think you work?
I honestly can't say. I usually don't count my time spent working on our "babies" as work (G3/RME), even though it is—it just feels like my life in general. On top of my standard full-time job, it's probably an extra 25-30 hours a week. There's never a shortage of things to do, and I often feel I will never accomplish everything I aim to do. I want to be able to execute so much more, fulfill so many more business and creative ideas, but I get tired and burnt out sometimes; it can get tough. It's definitely crucial to learn how much is too much and do what you can to not overload yourself.
"Growing up I had zero interest in sewing but now it's part of one of the most passionate things in my life! I am proud and confident of where I am now, but there is still "SEW" much more to learn :P"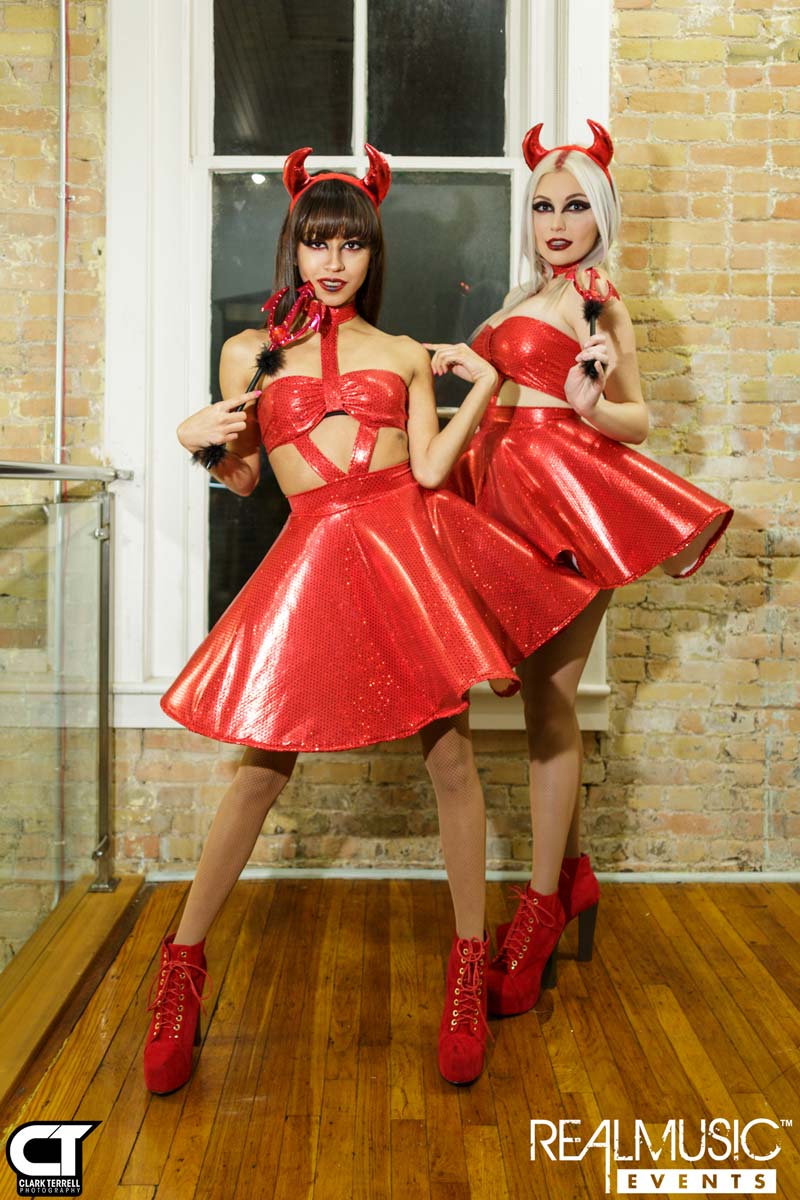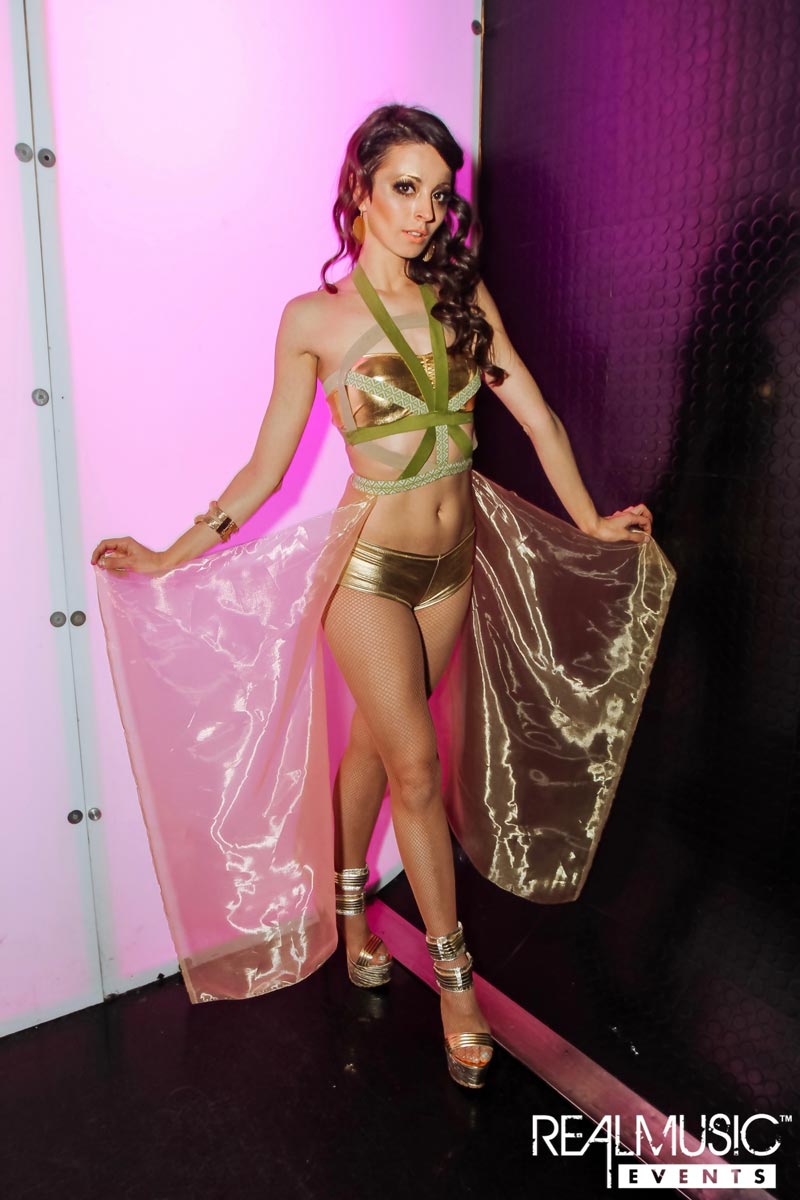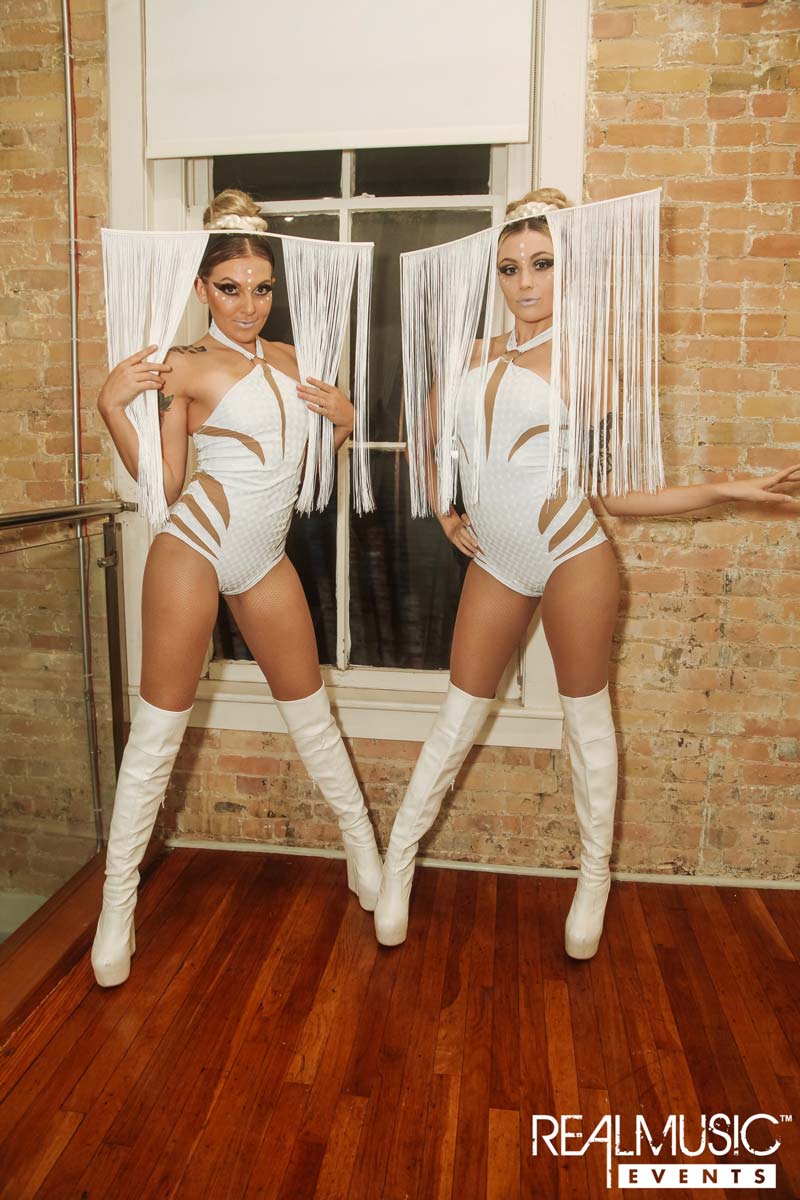 Where do you find your inspiration?
All over the place! I am inspired by fashion I see on TV, movies, magazines—anytime I see something visually compelling, often where the type of cuts and technique are really complex or interesting, I take a photo and save it in an inspiration folder.
I have a huge collection of fabric, craft materials, and I just like to have a library of options so at any time I can make something happen as my ideas develop. I play close attention to the essence of the music and mold the designs towards that creative aesthetic in a visual sense. I also design based on who is wearing the look. I think it's so important to flatter the person wearing the designs by informing your design decisions with knowledge of their body type, their comfort level, and what emphasizes their best features.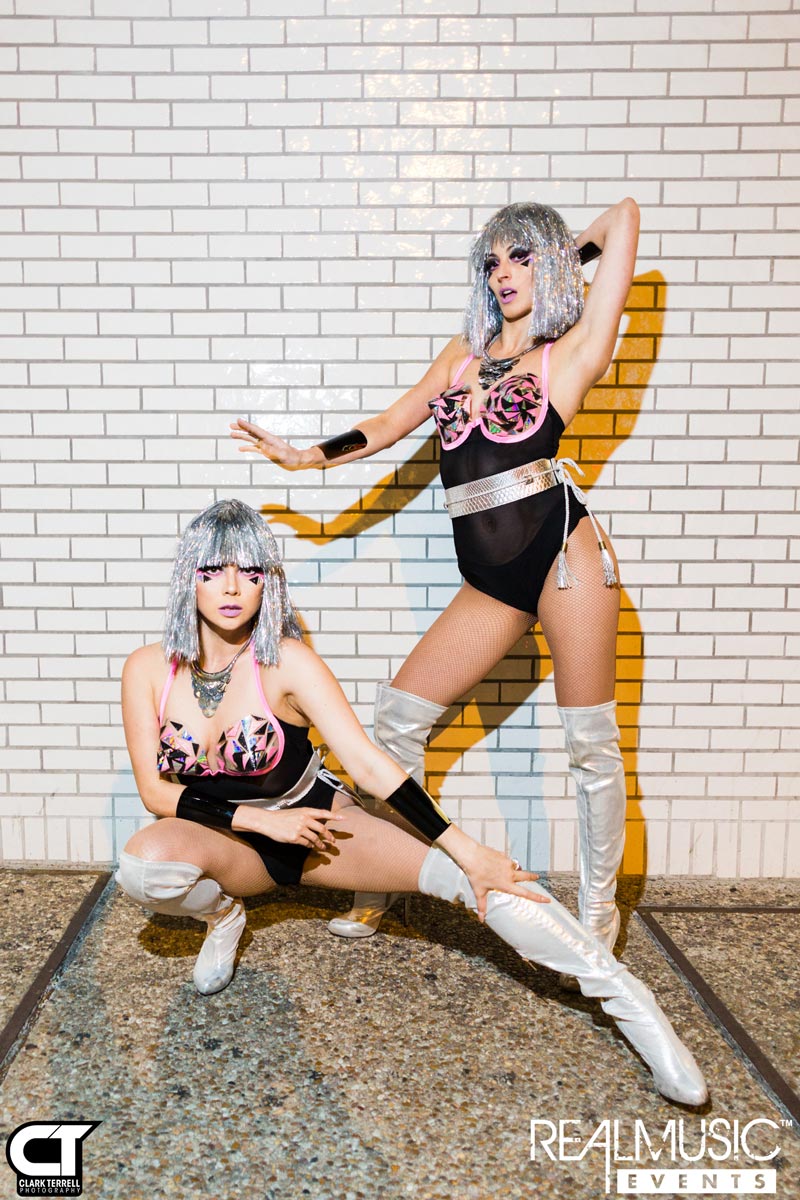 Do you think this will shift into a career?
I do want to go further with all this. I have plans to start an Etsy or website selling select items, which will also be an avenue for me to work towards more ideas that aren't intended for just The Gadgettes. I have lots of ideas and right now, it's just about finding the time to gradually work towards these plans.
Do any of the designs you create go unseen? Why?
I have so many projects that are yet to be produced or completed. I am a perfectionist and some fabrics or set of items I find too special to use until I can really do them right. I also have lots of streetwear fashion I want to do that isn't necessarily dance related. I just wind up devoting all my time towards the dance wear because of our shows, but I plan to branch out more. Stay tuned!
---
Keep up with Kelly on Twitter and Instagram!