With a name as simple and classic as Jim Brown, you can already hear the soulful Americana rock rooting from his heart.
---
The Journey of an Album
Jim Brown is a man born and raised in South Carolina, who found a musical career among the liveliness of New Orleans. After spending some time off the road due to his fatherly duties, Brown started his own music school in current hometown Pensacola, FL.
Now in 2018, Brown feels that the time is right to delve back into music again.
His new album, The Devil on the Other Shoulder, is tale of life, love, and loss, crafted into nine humbling tracks.
The Devil on the Other Shoulder was crafted in the years Brown spent on tour of the Southeast and Western U.S. In each song, Brown sings those unapologetic blues and pairs it ever so nicely with simple acoustic instrumentals.
The Story of Richard
The album's single "Richard" is a peaceful melody about coming to terms with yourself after life takes a toll on you. Brown's vocals are light and delicate in this track. A soft, yet steady picking of the guitar emphasizes the passionate lyrics.
"Richard" has a unique structure to it. It is as if Brown wrote a story and then later transformed it into a melody. Unlike a typical song, it lacks in repetition. Brown opens the book and continuously tells the story from beginning to end.
The album's title track, "The Devil on the Other Shoulder," deserves that name, no doubt.
Right off the bat, the opening beat of the drum, sets the stage for mischief. "I got business all around the world, I only show my teeth when my lips curl." This track is crawling with mystery. With a crack of the knuckles, and a sly, taunting grin, Brown tells us one day we're going to need him, and he will be "Sitting on a throne of flames."
Jim Brown Means Business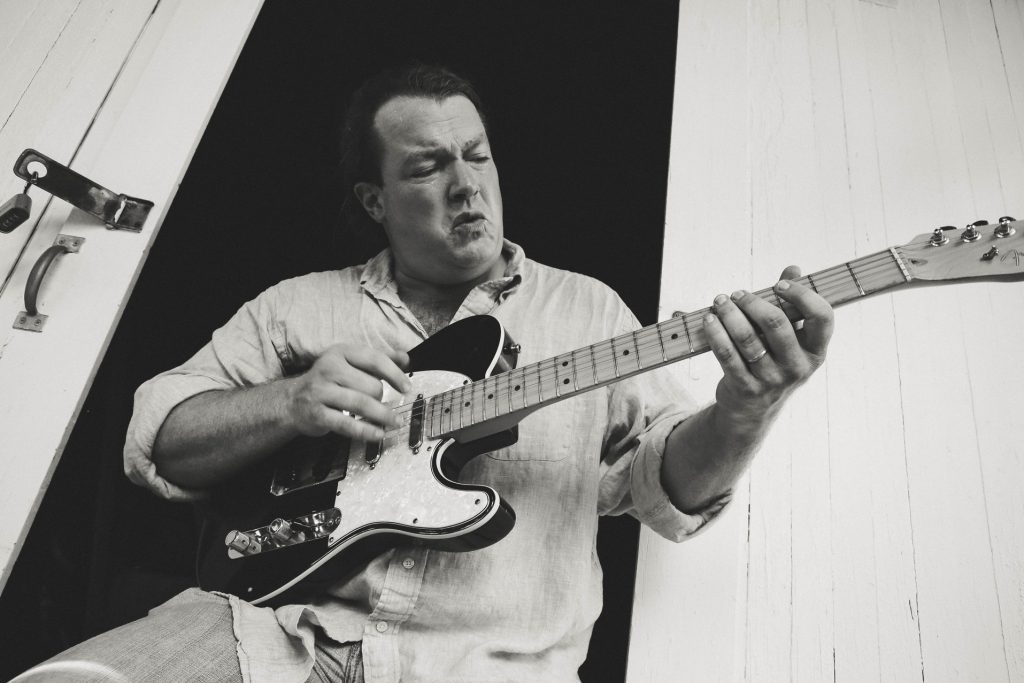 The time, energy, and let's not forget wisdom, he put into this collection is loud and clear. Brown is a poetic man with a rugged style, and The Devil on the Other Shoulder is consistent and cultured.
Listeners will feel growth and ingenuity as it plays on, feeling the history and intuition Brown built off of. Forgiveness, memories, age, and life lessons are just a few of the things this album will reveal.
---
Written by: Carrigan Drallos