Scuba diving dogs, caterpillars in hats, capybaras sipping coffee. They all exist in Amanda Zappler's world. That's precisely why she was the perfect fit for our Surreal // So Real issue.
---
We featured Austin artist Amanda Zappler in Issue 18 to showcase her whimsical art. She uses bright colors, fun characters and a unique perspective to bring life to her paintings.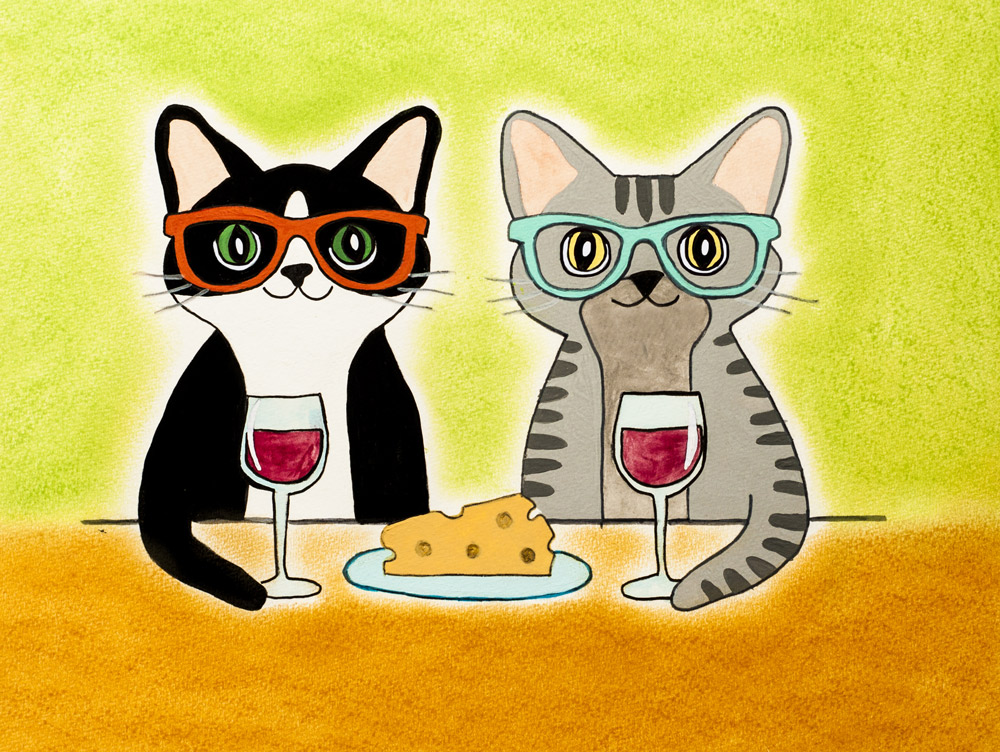 Amanda has felt drawn to creativity since she was young. Though her subject matter comes from her own imagination, she has taken time to pursue knowledge about techniques and tools to bring her art to life.
She is inspired by classic artists like Modigliani, Cezanne and Chagall. She also finds inspiration in the Bauhaus art movement, which puts line, color and shapes at the forefront. Some of her favorite artists are Bauhaus pioneers Paul Klee and Wassily Kandinsky.
Can you tell us more about your art?
I use art as a means of self-expression. I paint to better understand my reality, and to express my interpretation of the world around me. I also create art to open the unexplored world- a place for curious self-expression, but also a world of new relationships, new chances, new beginnings, and most importantly new stories.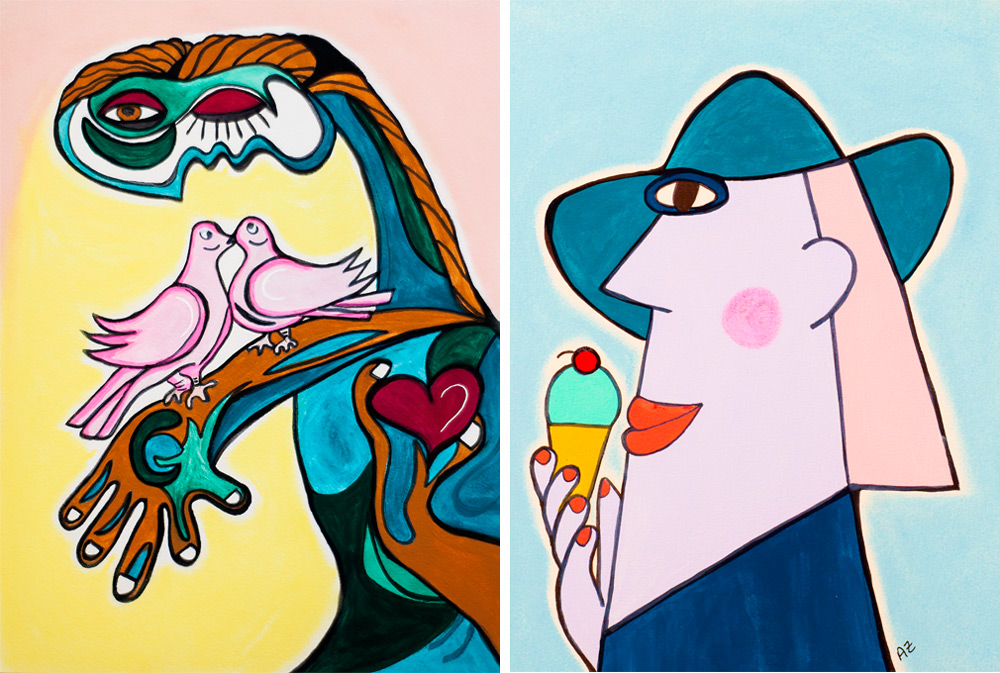 How do you create your work?
My art features imagined scenes of whimsical people, animals and places and has a story-book quality to it. I draw inspiration from the past and present; things possible as well as impossible.
There is immeasurable pleasure for me derived from painting and drawing. A unique sentiment is inscribed into each image I create. I present my thoughts and feelings of and about this world through the filter of color and whimsy. I manipulate pigment and media to showcase my ideas and dreams and transform them through pattern and texture.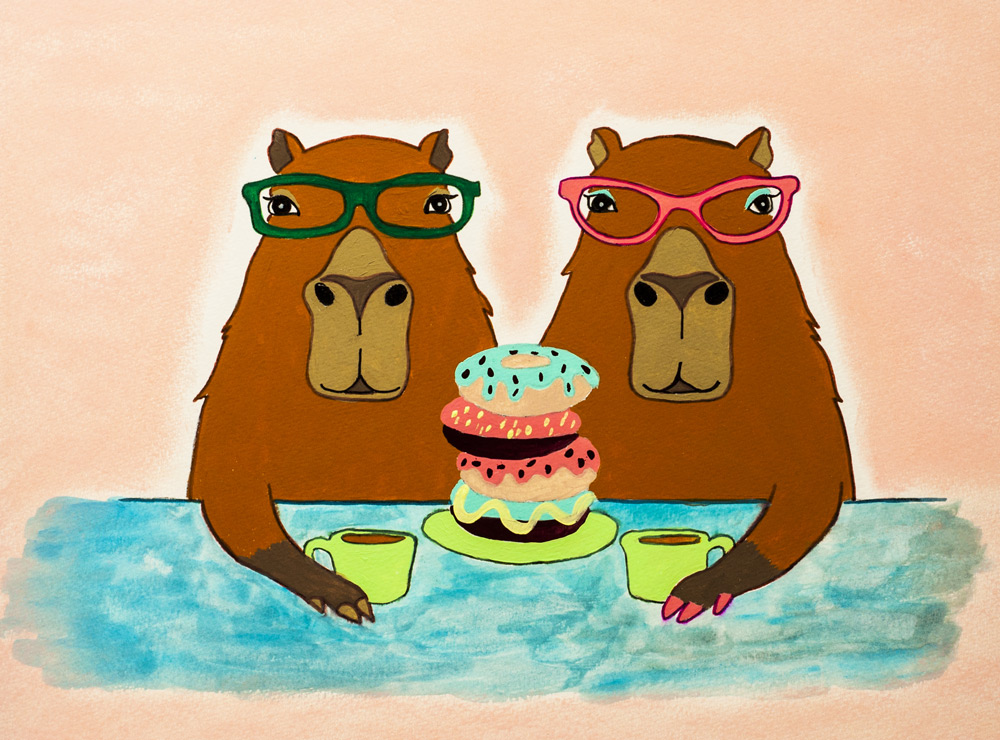 Support Amanda & check out more work!