Pop surrealist style painter Phoebe Joynt pushes the limits of what is possible on canvas.
Phoebe's originally from New York, but has been living ang making pop art in Austin since 2017.
We featured her bright and bold paintings in Issue 20 "Combo." Read ahead to see the myriad of materials Phoebe uses to create her one-of-a-kind pieces.
---
For Issue 20 "Combo," my work combines an array of mediums that make each piece a somewhat intricate puzzle.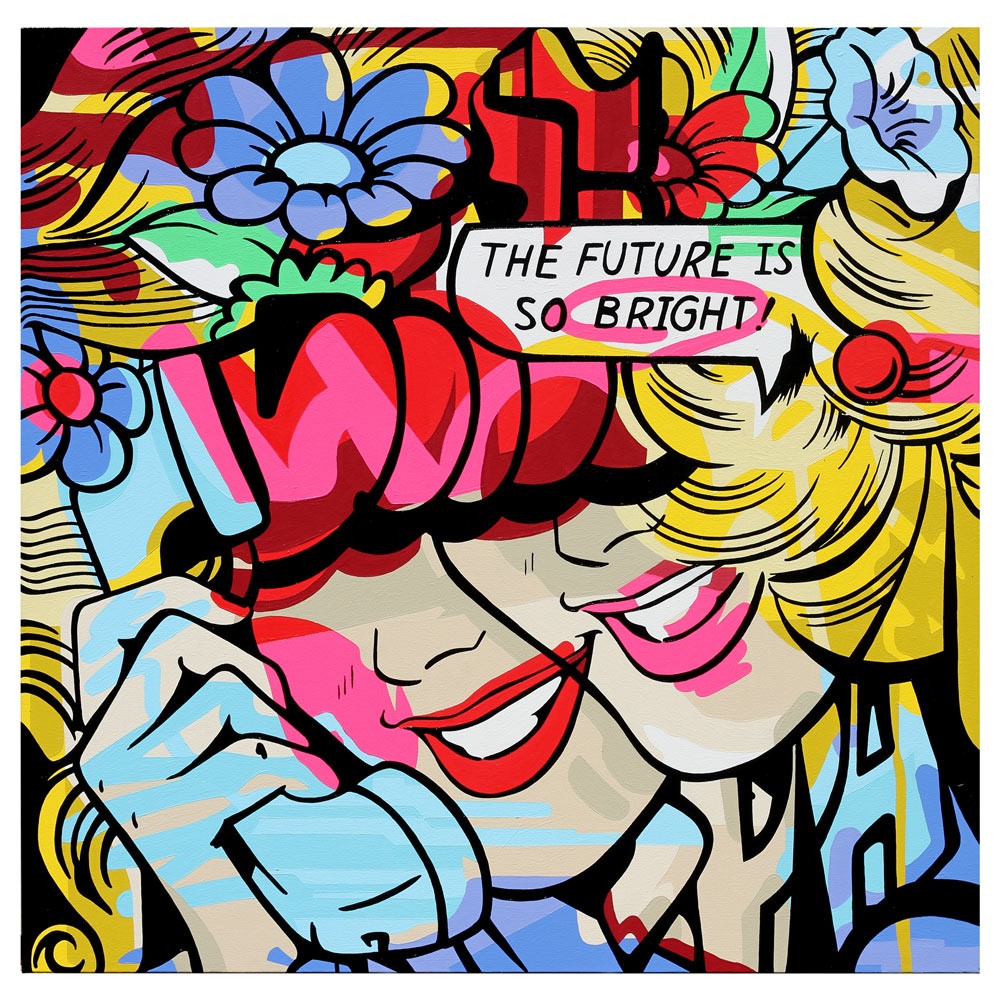 My paintings are heavily produced with acrylic paints, but I also add in spray paint textures and stencils to add more depth. Lately I have been using my background in screen printing to add even more texture and pattern to my studio work.
A lot of my work has been heavily influenced by the pop artists of the 70's and 80's, think Basquiat or Andy Warhol. I love being able to combine the use of clean linework mixed with rough, organic shapes or spray paint textures. I think this juxtaposition of the two makes the paintings more fun and interesting to look at.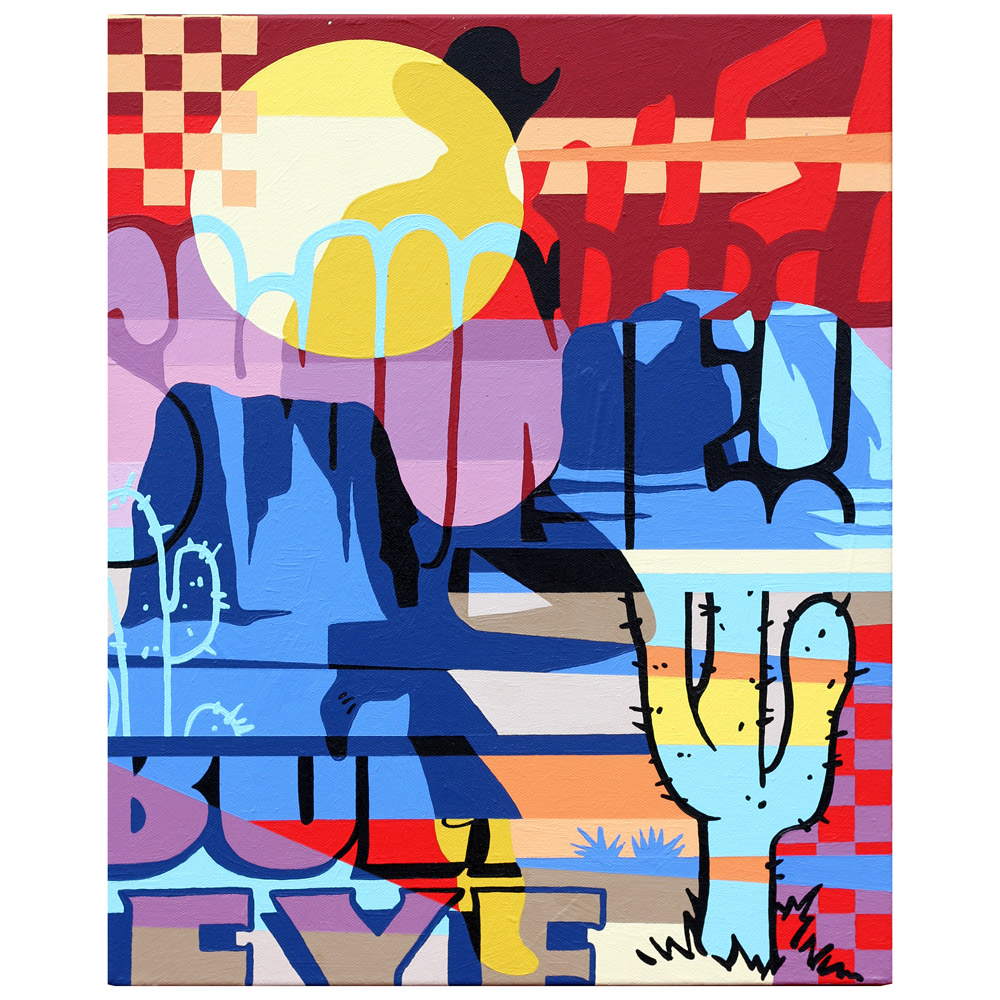 I also have been combining my use of pop art/comic-like graphic art style with more realistic painted portraits. I love the way the two styles can play off of one another. I am always looking to push the realms of how to work upon my past work and keep it interesting and fresh. I think the combo of two different mediums or even graphic styles works to keep my work dynamic and unique. 
---
Support Phoebe & follow them on Instagram