Deezie Brown credits his parents as his intro into music.
His mom, an avid fan of 90s RnB, gifted him his first boombox and almost by accident, he figured out how to record his own tapes.
Now Deezie is telling his stories in a new way. He's pursuing the Creative Director role and pushing his brand, 5th Wheel Industries, to inject new life into his art.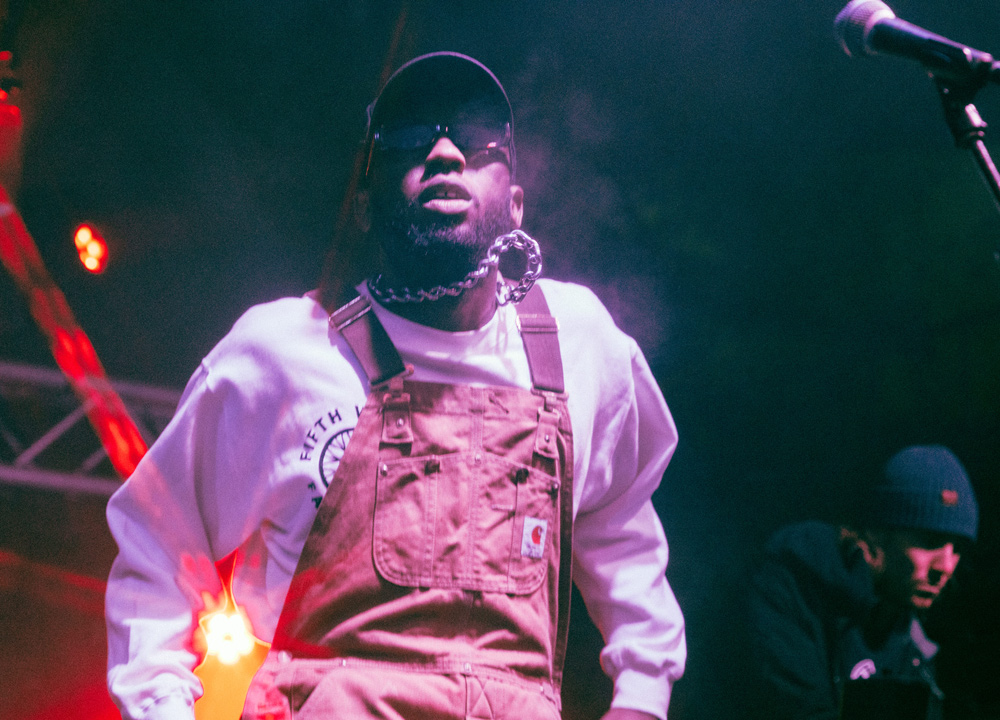 Look for a re-release of Deezie's album Judith later this month to celebrate the 5 year anniversary and read ahead as we quizzed him Inside the Actor's Studio-style for Issue 25 "Hello!"
---
What sound or noise do you love?
I love 808 bass. And 808 slides. That or a soul sample with no drums on it, I could rap on it for 38,000 bars straight.
What sound or noise do you hate?
I do not like gnats. If I hear a gnat, I will not be able to be in the room. I can't take it.
What was the first show you went to?
I was 14 years old it was Smithville, TX. It was ESG. I was in the front room and I had just started to listen to the down south music. He had put the microphone in the crowd to sing one of his bars and I didn't know what to say. I had two big Xs in my hand and I'm experiencing a live show for the first time.
Last show you went to?
I got to see Eryka Bahdu for the 1st time. It was amazing, the way she held her own on the stage. She had her band playing 5-10 minutes before she even got out there. It was crazy.
What's the last song you listened to?
Nas. The whole Magic album I've been running back and forth because I'm working on this NY style album and that one just sticks with me.
Who's musical career would you like to emulate?
Andre 3000, all day. Andre can be both. He can be this dominant, lyrical rapper but then he can have a feminine, flamboyant Prince type of way and still be accepted. That's powerful.
"I take pride in being myself at all times so that I'm comfortable creating at all times."
What's the ideal setting to listen to your music?
I want to get to a point where people can listen to my music inside an art/museum setting. I want my art on the walls and my music on the speakers. I want to be out there with the people. I want to connect and converse and touch and be a human.
What profession other than your own would you like to attempt?
I would be this crazy, sweaty mechanic with a big old beard that worked on American muscle super cars and raced them in this weird place in TX. Me and my family grew up into old Chevys, and American muscle but I was teased because I never knoew how to drive. I feel ike every song I'm talking about some sort of automotive vehicle, because I love it so much.
What profession would you not like to attempt?
Football. I say this to say this: Football was a thing in the 90s some kids were forced to do and now we're seeing how it's not safe. It's just not safe for our kids to be out there getting concussions. That would be something I wouldn't preach to my kids. I care about you being alive more than anything.
What's a song you wished you had written?
Prince, "Purple Rain" is the best song written by man of all time. I could listen to that back and forth every single day.
What would your theme song be?
This has stuck with me for a while. Kanye West, "Black Skinhead". That record puts me in a mood to conquer anything. In those times, Kanye was brave but not political. Things have gotten weird now, but I still respect him as a creator.
---
Support Deezie Brown and follow them on Instagram