Matthew It would be impressive if you bought a Tesla. It's expected that Matthew has at least two. Margaret Margaret enjoys sunbathing. Especially on her boat docked...
Collaboration piece from five members of the MannMukti community. When we began to brainstorm about content for our money themed Issue 15, we knew how...
Austin's pocket resource for creative explorers and the community partners who empower them.
Ideas become real once they are shared. As two post-graduate artists, we needed an outlet and audience for our work. We created Almost Real Things, acronym: "ART", as a catalyst for creators like us to collaborate, share, and inspire without limits.
Founded in 2015, we provide a free space for artists, musicians, writers, designers, performers, and startups, to showcase their ART, giving them valuable opportunities to progress, eventually leading to financially stable careers that they love.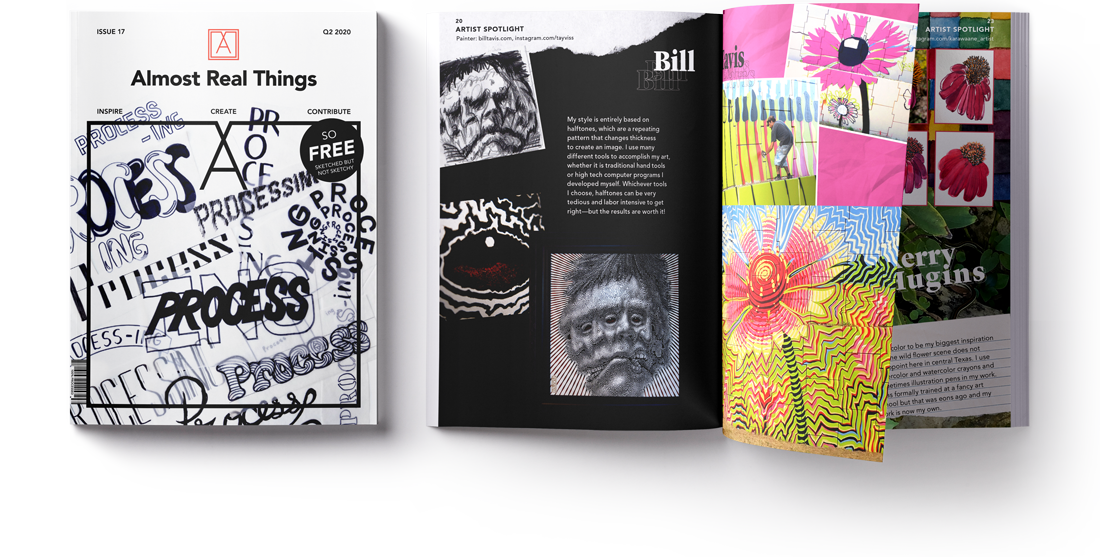 We connect creatives with the resources they need to make their passion a full time career.
Since 2015 we have featured nearly 600 incredible people through our pages and events. Now it's your turn!
Call for art! Issue 18 "Surreal // So Real"
Submit by June 29th