With her calming and unique voice, pop artist Maryama's new single "Where the Mermaids Are" will make you want to join her in the ocean.
---
The single is the first off of her album with the same title, and has a music video to accompany it.
Musical Upbringing
Maryama takes influence from her Iranian heritage along with her extensive music education to create her songs. She grew up in a musical family and has studied music composition, jazz voice and various instruments. Her understanding of music shines through in her songs as they  are delicately crafted into a unique blend of jazz and world music. For Maryama there are no boundaries. She combines her passion, knowledge and appreciation for music all into one.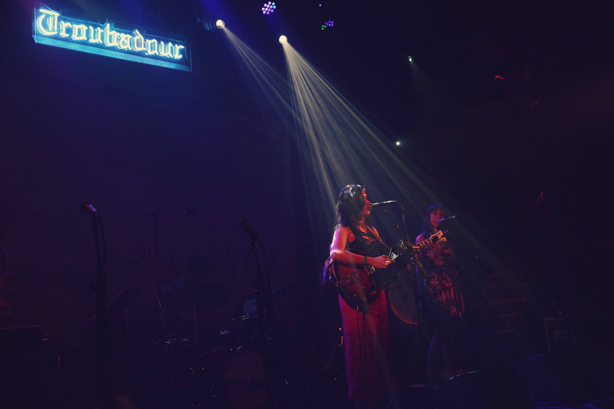 Find Out Where the Mermaids Are
You can witness Maryama's uniqueness first hand in the music video for "Where the Mermaids Are." The song starts slow and soft as Maryama's calming voice sets in to lead you into her world. It sounds like a lounge jazz song, almost Norah Jones-esque, but still peaks your interest to keep you listening until the end. The video itself is equally as appealing. The setting is in the ocean and cuts to close-ups of Maryama both singing and swimming in the water. It has a cinematic quality and incorporates reds and purples to fit the tone of the melody. Seeing Maryama in the water makes it seem like her natural state, as the gentle rolling of the waves mirrors her ethereal sound.
Maryama currently resides in Los Angeles and continues to study music. To keep up to date with her releases, check out her website.