Jump on the
ART Bus
What is it?
We've customized our very own 45-foot touring coach to host tours, rentals and fun adventures!
35 seats + standing room for up to 50
Custom art inside and out
Overhead and undercarriage storage
8-speaker bluetooth sound system with subwoofer & mixer
511 sf of banner advertising space
Check out our events calendar to see what's coming up.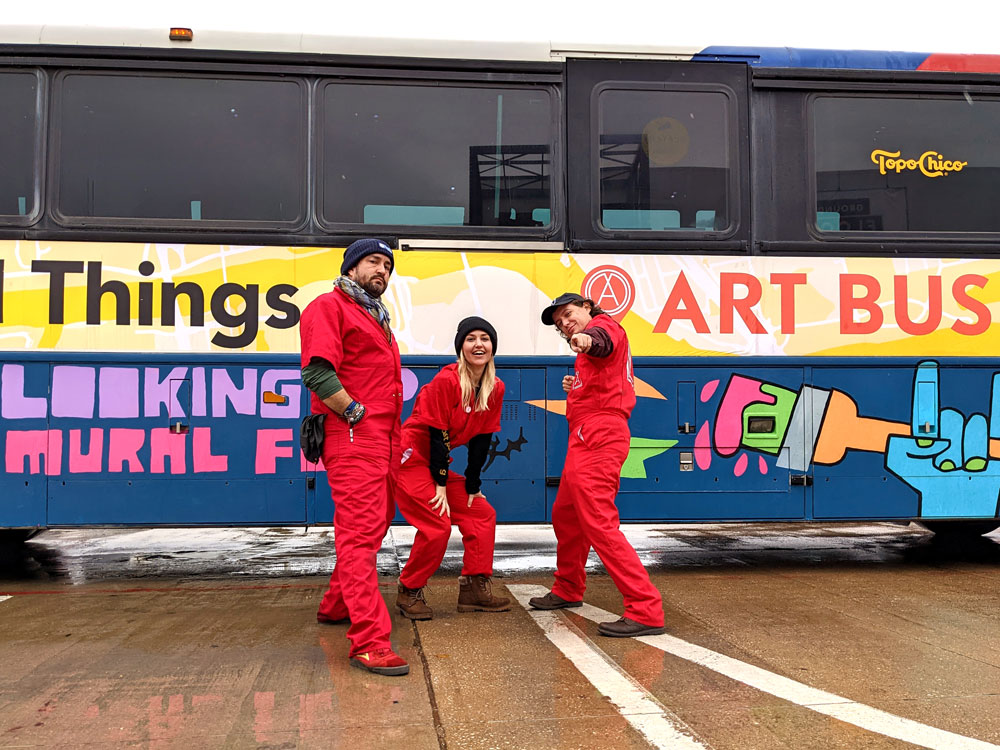 Get ART Bus & event updates
WANT TO GET ON THE ART BUS?
There are so many ways to experience it! Email Shannon at [email protected] for any questions or ideas.
Book the ART Bus for your next party or unique team-building outing! There are so many ways to customize the experience to your needs, with art activities, games, music, media takeaways and more.
Let us take you on a trip through the wonderful world of art in Austin! See the best of the art scene on a curated behind-the-scenes excursion. Sip drinks, listen to good music and explore a new part of Austin on each tour.
Take your brand directly to your audience during SXSW and beyond. Maximize your visibility across the city with 511 sf of billboard ad space outside the bus and media placements on the inside.