Home
Tags
Posts tagged with "spray painting"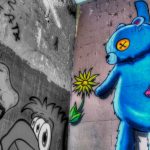 Evolving. Whimsical. Personal. If you've ever seen the elusive blue teddy bear amongst the streets of Austin, TX, you've seen the larger than life work...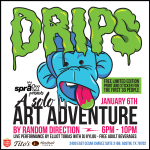 Start the year off right with a solo art exhibit by local artist, Random Direction! Complimentary drinks by Tito's vodka and Lone Star Beer ...