What is Almost Real Things?
We're Austin's go-to guide for art! We exist to inspire and empower people to create.
Almost Real Things stands for ART. We provide lucrative opportunities that creators need to succeed. What started as a passion project is now a thriving community.
Our magazine is Austin's go-to guide for creativity. Our events are an opportunity to experience and engage in Austin's vibrant art scene. Our ART Club is a membership network where creators and enthusiasts build meaningful connections.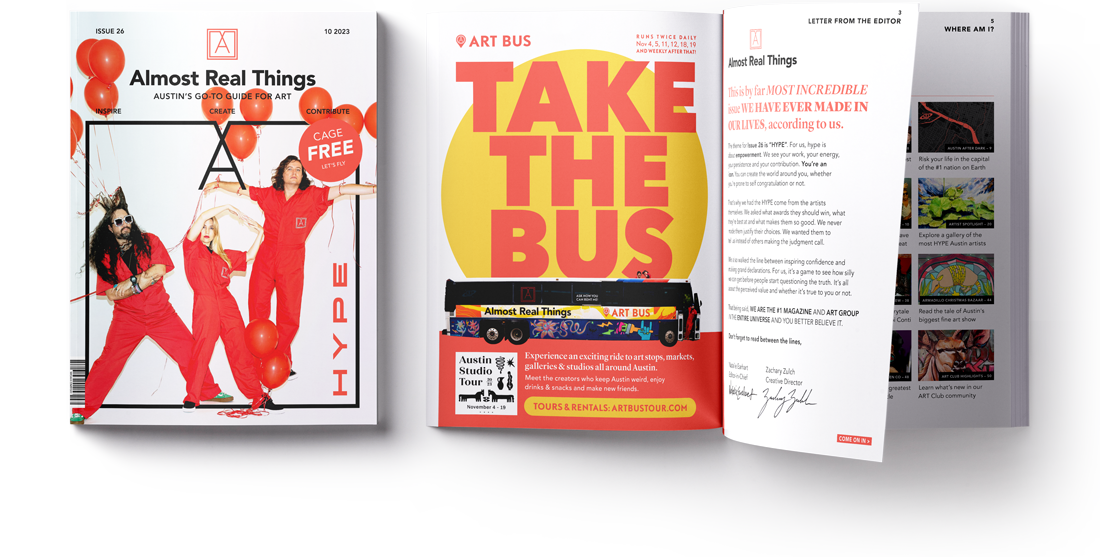 We're always accepting submissions for new content of any medium.
Since 2015 we have featured over 600 incredible people through our pages and events. Now it's your turn!