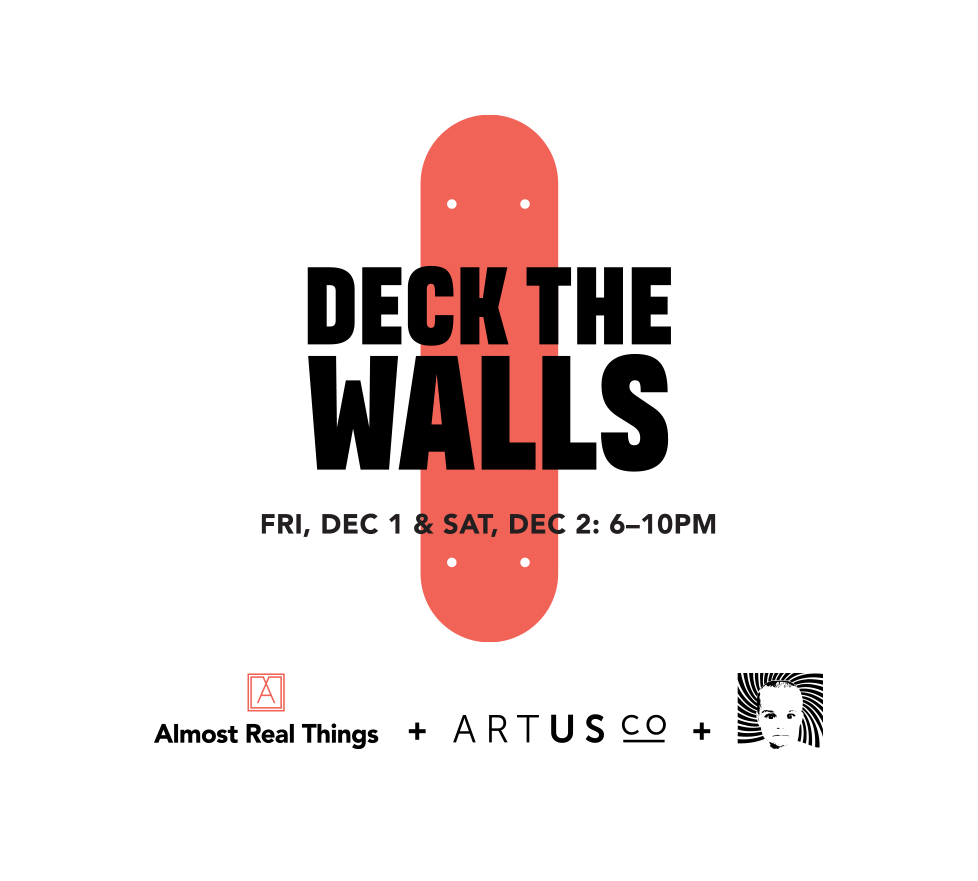 THE EXPERIENCE
+ All-ages welcome
+ Music & performances
+ Themed cocktails & mocktails
+ Activities
+ New friends
+ A free copy of our new Almost Real Things Magazine Issue 26 "HYPE"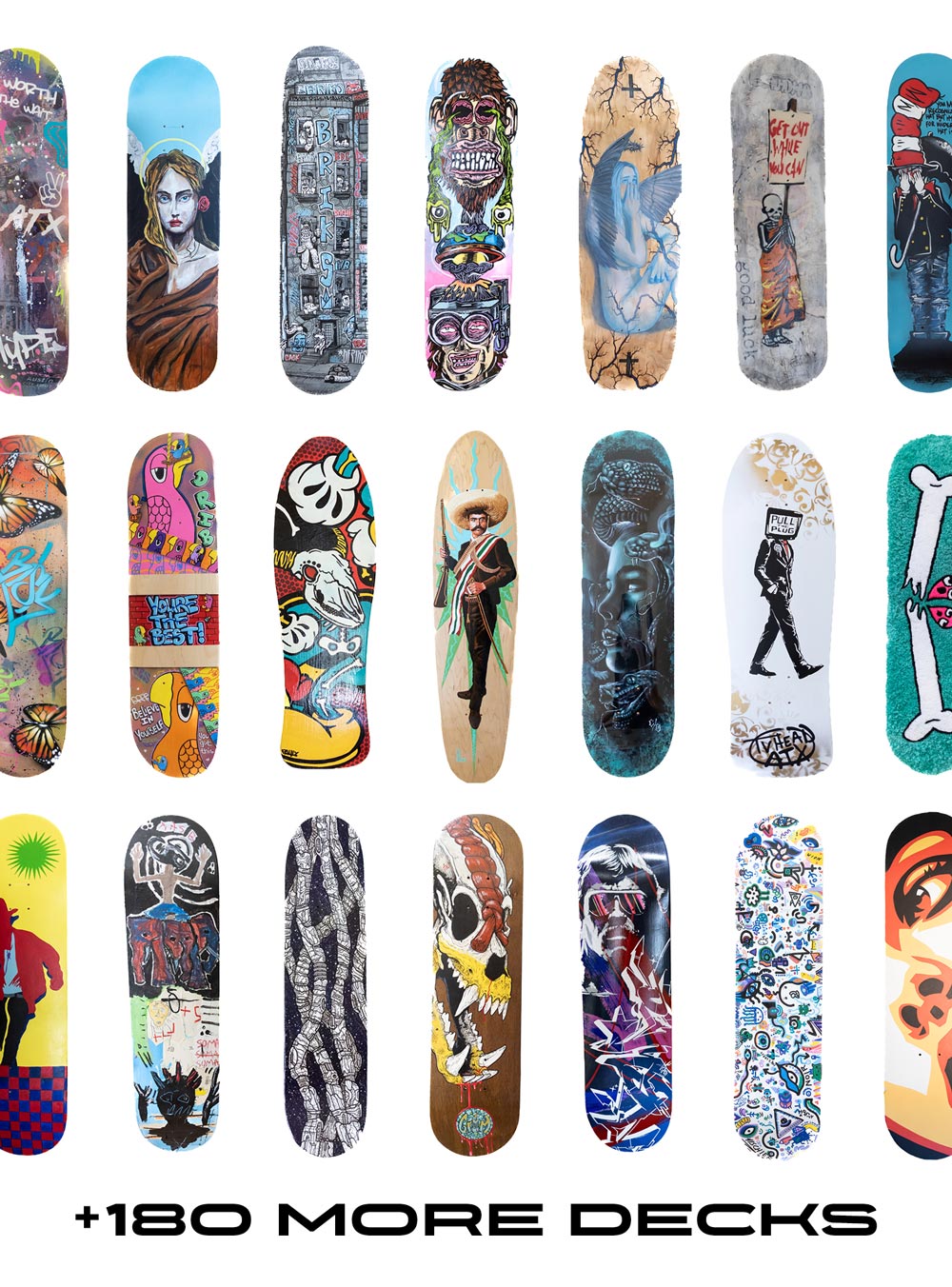 Bill Tavis + Billy Jewkes + Billy Perkins + Bkay + BLVD + BOZA + Buddy Pajak + Bradford Maxfield + Brianna Vance + BRITT + Candy Kuo + Cease One + Cindy Tobar + Corey Robbins Design + Daddy Otis + Daniel Adams + Daniel Trelenberg + Dave Lowell + DEKO + Deloné + Drib + Dylan Y Quinn + Ed Booth + ER. + Erik Ross + Ernesto Hernandez + Ethan Azarian + Eye Dr + Fabian Rey + Federico Archuleta + Feebee + Felipe Gomez + FISH + Floyd Mendoza + Gerardo Rodriguez + Get Lost Collages + Gilbert Martinez + Goodluck Buddha + Griffin + Grim ATX + Hanasaurusrex + Hope Hummingbird + Imagine Art + Impossible Winterborne + Inkcolor + Ira Ralston + J Muzacz + James Prieto + Jamie Brindley + Jason Eatherly + Jay Babin + JIMINAI + Joe Gifford + John Rees + Juan Villegas + Katie Chance + Kimie Flores + KITTEH NOIR + Laced and Found + Laura Fox-Wallis + Lindsay Diehl + Lindsey Millikan + LOVE + Lucas Aoki + Lys Santamaria + Matthew Trujillo + Mez Data + Mike "Truth" Johnston + Mila Sketch + Millie + NEWS + Niz + Olivia Miller + OPTIMONYC + PASTE + Pauly M Everett + Pauly Picasso + Peelander Yellow + RabbitSnake + Red Moth + Remote One + Riktor + RISK + Rosemary Villegas + Sam Soper + Samara Barks + Skele + SLEEP IS FAMOUS + sleepingandcreepin + Sloke One + SM4ACK + Snuk One + Soledad Fernandez-Whitechurch + SOMA + Squid + Tara Leigh Johnston + The Angry Cloud + Tim Kerr + TVheadATX + Uloang + Ulys Gold + Wiley Ross + Zuzu
Deck the Walls highlights artists' creativity and individuality of each as they customize skate decks in their own, unique styles.
New decks and limited edition posters will available for purchase—for art enthusiasts and skaters alike—to acquire one-of-a-kind pieces at affordable price points. 
Deck the Walls will also feature the private collection of Richard Rees, a passionate supporter of Austin artists, who found inspiration to start commissioning skate decks after discovering the ATX Urban Art book.
Ollie y'all better come.
RSVP for free or go VIP with a limited edition color-changing cup for unlimited alcoholic cocktails, mocktails and other beverages.
Don't forget: every dollar spent goes straight into the community to support artists and pay our staff and entertainers for their time and talents. Our productions are an immersive experience and we make them worth every penny.
Saturday, Dec 2: 6–10pm
ALMOST REAL THINGS
Get your limited edition color changing cups at the door for unlimited beverages all night!
Wonderful Refreshment Partners