Home
Tags
Posts tagged with "murals"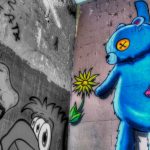 Evolving. Whimsical. Personal. If you've ever seen the elusive blue teddy bear amongst the streets of Austin, TX, you've seen the larger than life work...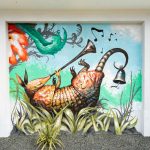 We sat down with Molly Maroney and Heath Speakman of Austin's own SprATX following their Impossible Walls Project to talk Austin street murals, mantras...