They have the pop sensibility of Depeche Mode with the dark, industrial sounds of Nine Inch Nails. Electronic rock trio Jane in Space hails from New York City, and released their self-titled album earlier this year. The album is saturated with heavy fusions of electronic and industrial harmonies paired with lead singer Tom Vicker's deep melodies. You can tell the band has pulled from a range of musical inspirations, most notably Nine Inch Nails. It may have helped that Tom Baker, who has worked with Nine Inch Nails, mastered the album.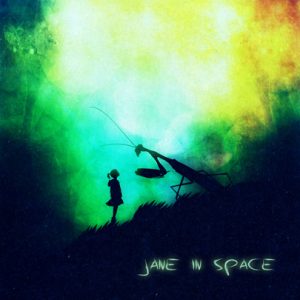 Though Jane in Space keep the same raw tone, each song on the album sounds different from the other. Their single, "Say Something" blends together pop, electronic and industrial sounds creating an upbeat melody that you can dance along to. On the other side of the spectrum, "Jane3" is all instrumental and much darker than the rest of the songs. As you further listen, some songs remain very soft and raw while others are packed with energy, reminiscent of the band Kasabian. Even with this range, Jane in Space are able to keep a cohesiveness to their album which is achieved through similar sounds and Tom's unique vocals.
The song and music video for "Feel It Alive," give a good idea of what to expect when listening to Jane in Space. You can immediately hear the influence of Depeche Mode, as the song progresses from dark pop to electronic music. In addition, colorful visuals project onto the band and reflect the raw emotions of the lyrics. There is a contrast of light and dark which Jane in Space have been able to uniquely harness within their sound.
Now that Jane is Space has arrived, you can keep updated with their events and new music on their website.
Get a preview of their full self titled album on their Soundcloud page.