About ART Ahead

We developed ART Ahead to provide resources and opportunities to emerging artists to further their creative careers. Our programs center on community-driven support that focuses on collaboration and personal growth.
For our past ART Ahead Accelerator, we worked with 6 creators in Austin for three months, offering professional development courses and culminating in an art exhibition.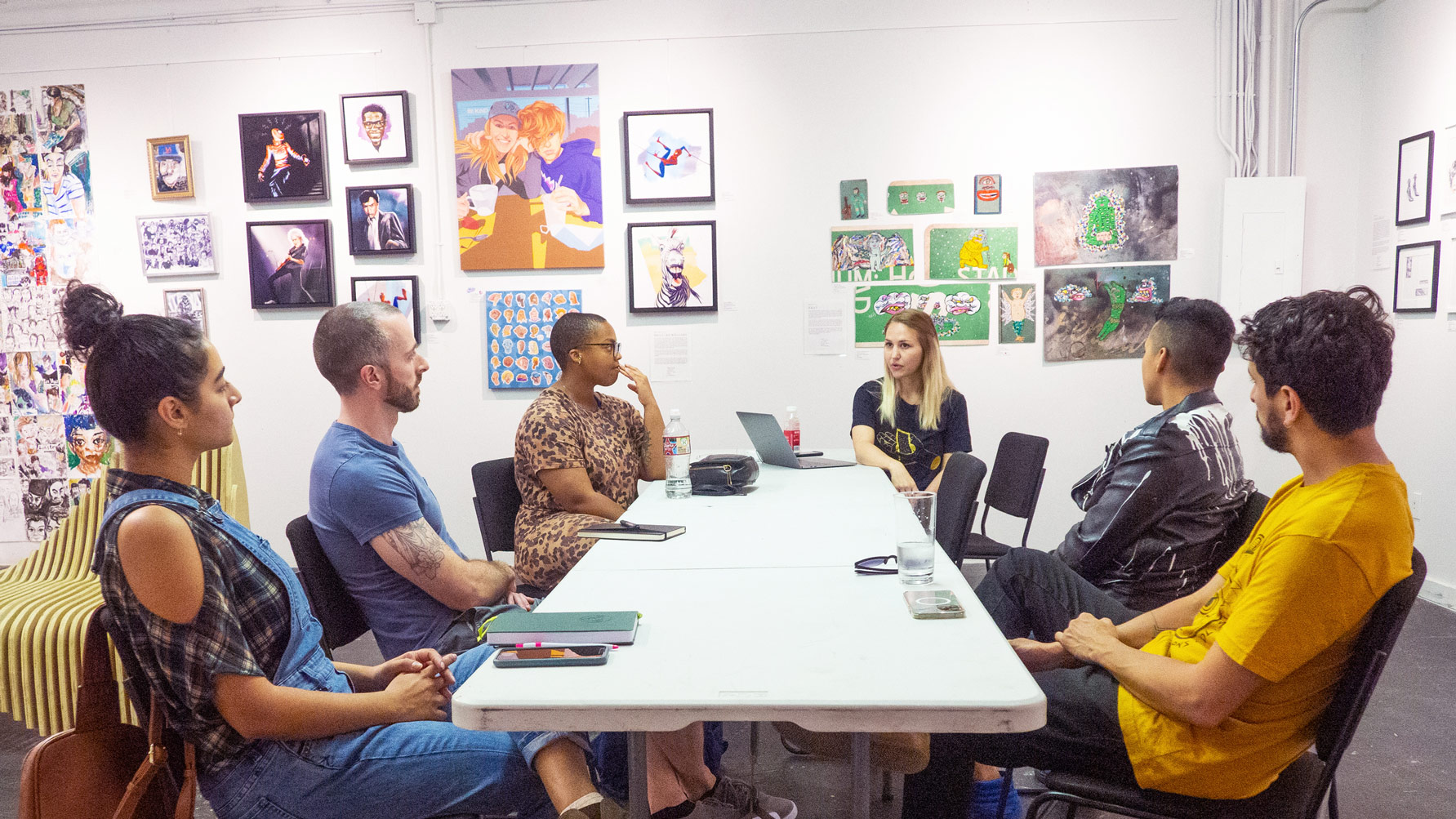 Our current rendition of ART Ahead is a campaign with Coca-Cola to customize Nike Dunks embodying transformation–a key component of their "Move" limited edition flavor with Rosalía.
Selected artists receive:
Two pairs of shoes to customize with a stipend
Educational workshops to guide them through the process of client relations (i.e., drafting a proposal, contracts and deliverables).
Educational guides & resources
Professional photography of their work and themselves
1-on-1 assistance from the ART team
Exhibition of their custom creations at an ART event
Special-Edition Coca-Cola Move Gift Box
The deadline is Monday, April 3rd.

Eligibility
This call is open for emerging visual creators living in the Austin area who are dedicated to furthering their artistic development. Any medium and experience level is accepted. We encourage BIPOC artists and LGBTQ+ artists to apply.
Requirements
Must live in Austin area and able to travel and meet at our ART HQ in the St. Elmo area
Must be available for in person & virtual workshops once a week (a weekday between 6-9pm) between April 10-May 5
Currently practicing your craft
How to Apply
Please submit the form below. If you are chosen to move forward, we will schedule an interview.