Mark October 28th on your calendar because it's time to party! Our celebration for Issue 03 & 04 will be held at SprATX, 2400 E Cesar Chavez St #316B from 6–10pm.
We're so excited to bring our partners, collaborators and readers together for the night. More details coming soon.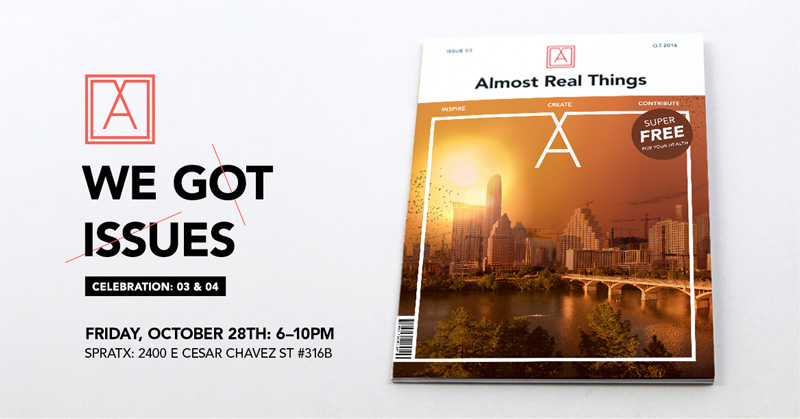 ---
Join us for our third Creative Meet Up to win VIP treatment for We Got Issues! We'll be at Buzzmill, 1505 Town Creek Dr. on Thursday, September 22nd from 6–9pm.