As ACL approaches, there is no doubt that there will be endless opportunities for photo-worthy moments. Festival goers will relentlessly wave their phones (and potentially iPads…) to get a snap of their favorite bands, hopefully without impeding the view too much, I'm order to forever capture the moments of energy and excitement. However as photographer Sarah Frankie Linder shows us through her new exhibit "On the Bright Side," music photography can have a range of perspectives.
In her first solo exhibit, which premiered at Modern Rocks Gallery earlier this month, Sarah took photos which were previously considered "unusable" and altered elements to make them into colorful, abstracted images. Though all of the photographs feature well-known bands and musicians, the edits have created a playful mystery factor for viewers.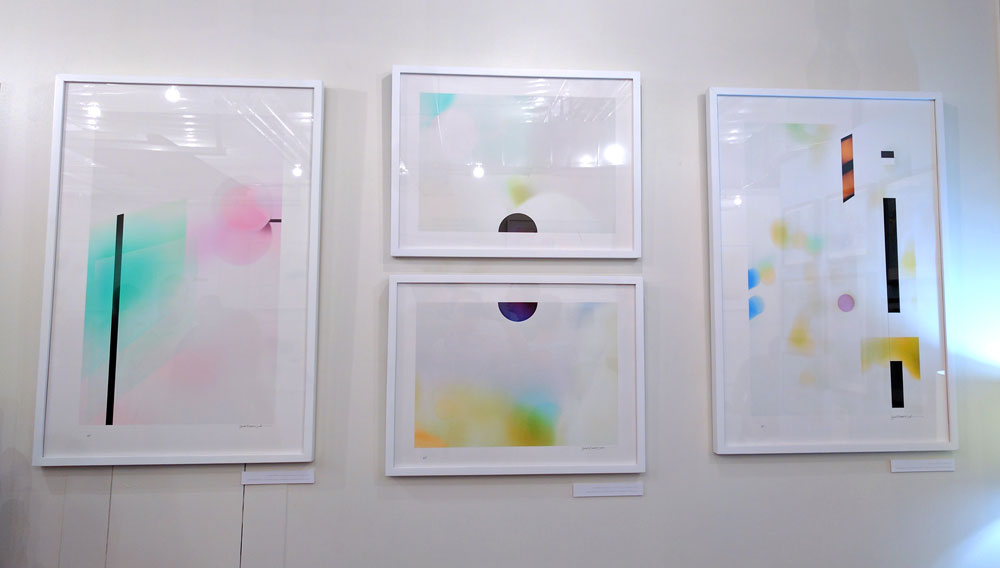 As I entered the exhibit for the first time, I felt immediately drawn towards certain photographs just based on their color and minimalist features. They are compositions of light and shapes, at times interrupted by a thick, black line. Every piece makes use of bright negative space, with white borders and frames to emphasize the colors. It wasn't until after I broke my trance from the photograph that I read the titles: Snoop Dogg, The Flaming Lips, Depeche Mode, and more.
In the past, Modern Rocks Gallery shows and collections have featured more traditional and rare rock photography. This show is their first major departure. As opposed to viewing the Nirvana Nevermind outtakes, where you immediately have a connection with the band, you create a connection with Sarah's work based on your instincts.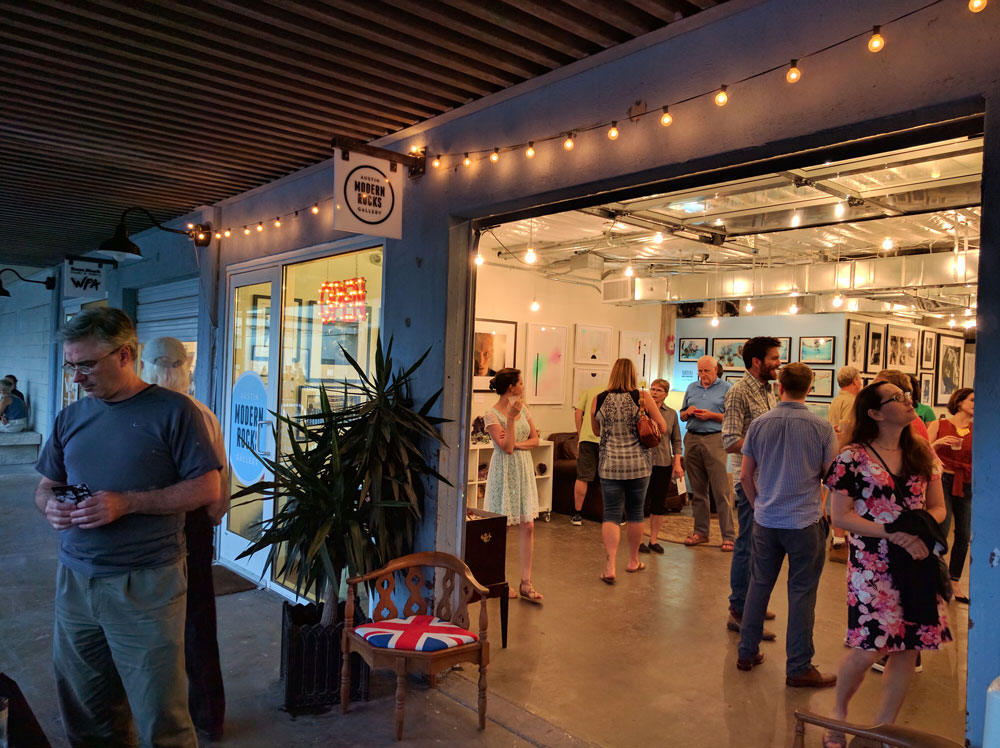 "On the Bright Side," reflects gallery owner Steven Walker's openness to exhibiting a range of musical photography at Modern Rocks. "You have to be active in a place like Austin with a million doers and makers," he shared with us. When there is never a shortage of musical moments to capture, Sarah's work is definitely a unique experience worth visiting.
Visit Modern Rocks Gallery to experience "On the Bright Side" for yourself. Get a sneak peak of her photographs on their website.