Travel alongside Thorin Loeks as you listen to his newest album Thirsty Hearts, released this past May.
---
The Canadian indie folk musician found inspiration throughout his years of traveling in the northern US and Canada. The songs tell stories of his friendships, trials, tribulations and the relationship between us and the world at large.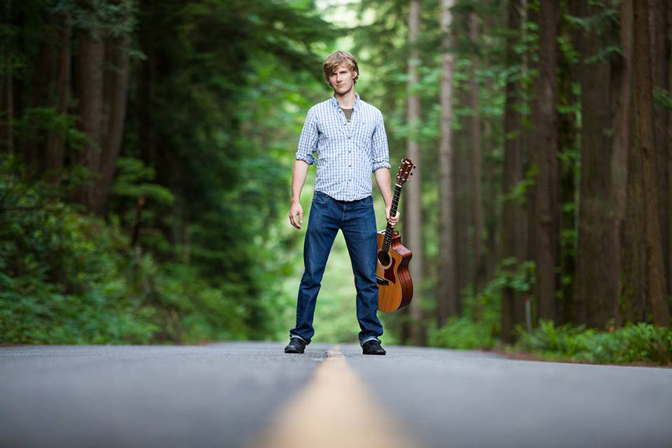 Thirsty Hearts
Thirsty Hearts is full of toe-tapping melodies and catchy guitar riffs. The title track sounds similar to the popular Rusted Root song "Send Me On My Way." It is simple and uplifting as it builds towards the end with the addition of a harmonica. Other songs like "For Love" are equally as catchy and inspiring. Thorin displays his musical talent by using a variety of instruments such as piano, guitar, tambourine, harmonica and a kick drum which he incorporates within each track. Most songs can be described as indie folk, however you will find a fusion of genres in the album. Throughout you can hear whiffs of country, soul and rock music coming together to create the upbeat acoustic tracks.
Even without knowing his background, it is easy to tell that Thorin has been influenced by his explorations. As a whole, the album is the perfect accompaniment to an adventure in the woods or a quiet canoe ride among your favorite natural getaway. Thorin describes his passion for music as his way to connect with and explore the universe and human spirit. His sound was shaped by his travels, often done alone with a guitar strapped around his back, which gave him a chance to hone his songwriting skills and find his musical style.
You can check out the title track "Thirsty Hearts" from Thorin's new album below. To stream the full album, visit the Thorin Loek bandcamp page. Also, keep up to date with shows, songs and adventures on his website.