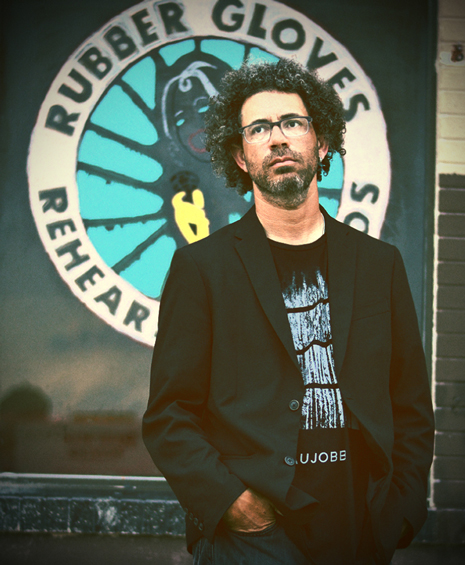 Listening to Gentoo's new album
Structures
feels more like an experience than just a passive activity. 
I think that is the point after all, to remove us from the chaos of our everyday activities and help us get lost in the music. Gentoo is the IDM/electronica project for producer and musician Damen Kelly. The new album, released just this year, is a mix of Gentoo's signature minimal style mixed in with live drums, guitar and bass. Throughout all of his music, Damen aims to explore how we interact with the sounds we hear that are not simply a part of our "sensory overload" society.
The first single from the album titled "Oslo" will give you a good sense of what to expect from Gentoo. The track starts soft and keeping with the minimal aesthetics, only experiences slight changes with the addition of various instruments. Overall, the feel is entrancing and will leave you calm and inspired.
The rest of Structures follows suit, with most songs staying simple, soft and slow. The song "For Katherine Gompert" is one of my favorites, perhaps because it sounds more personal allowing me to develop a deeper connection to the music. Each song on the album starts with an original melody that is carried all the way through. Gentoo experiments by overlaying different sounds from start to finish, but he never abandons the original feeling. They are perfect lounge beats, or even songs that you can meditate to. They take you away from the chaos that is our world, and sometimes our popular music. This allows listeners to escape reality while also staying fully grounded.

You can listen to the full album below or visit Gentoo's Soundcloud page to leave your own feedback. Keep up to date Gentoo music and shows by visiting their website.