Springdale General is being designed by Michael Hsu and the team that brought you Canopy.
---
If you ask people why they move to Austin or why they open businesses in Austin, most people will say it's because of the culture and the creativity.
Unfortunately, Austin is becoming a victim of its own success. High rents and the growing cost of living are pushing musicians, artists, coders, makers, and designers out of town.
Springdale General is an attempt to keep the creative class in Austin. Created by architect Michael Hsu and the team the brought you Canopy, this campus of affordable maker studios, creative office space, test kitchens, and workshops in East Austin will be able to accommodate a variety of small businesses from coffee roasters to tech startups housed in about 165,000 square feet of space on 10 acres.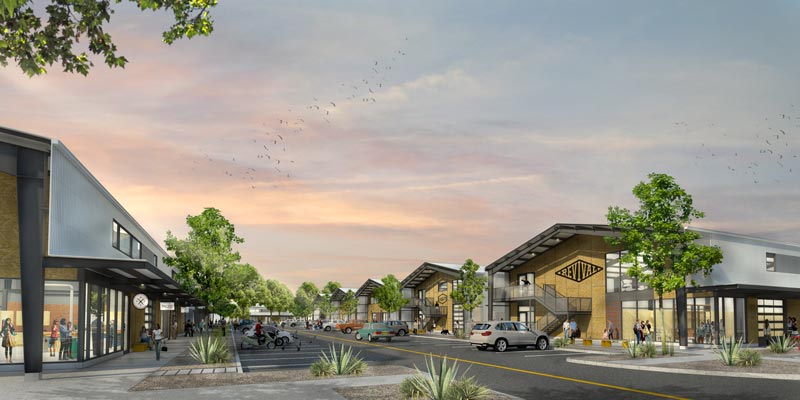 The campus (1023 Springdale Rd.) is located in East Austin along the Springdale Road corridor near Airport Boulevard in the heart of what is fast becoming Austin's creative district. There will be 15 buildings housing a variety of spaces ranging in size from 690 to 20,000 square feet. It's truly being designed and built to serve as a permanent home for Austin's creative class.
Boot makers, ceramicists, caterers, graphic designers and their neighbors will gather and collaborate in public spaces. Walkways, covered entries and a large courtyard connect each building. A new Café Medici will anchor the campus and expands its reach to the community at large.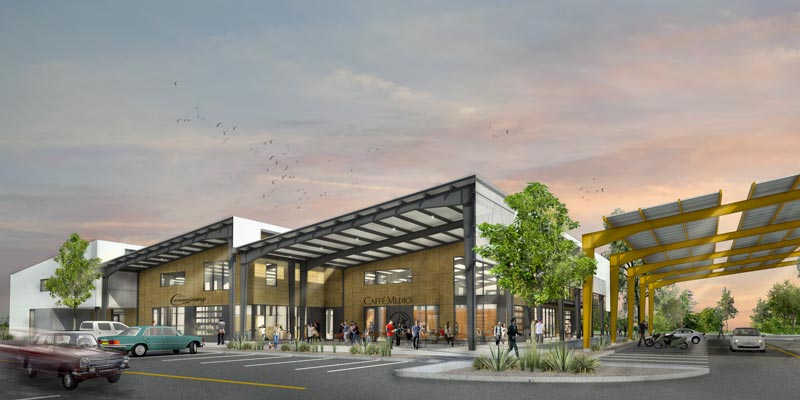 Springdale General is also being created with sustainability in mind. Rainwater catchment systems, solar panels, Car2Go parking, and bike friendly access and lockups will help tenants lower their own impact on Austin's environment.
For people wondering how to keep our creative business owners and craftspeople in Austin, Springdale General is one answer.
Visit www.springdalegeneral.com or call (512) 273-3744 if you're curious about this exciting new space!