In his new album Our Little Town, which came out this past May, Jeff Ray pays tribute to his home of West Virginia.
---
With a country twang, he incorporates themes of love, loss and hometown pride. The lead single "Somebody's Cryin'" sends a powerful message about suicide prevention and serves as a tribute to Jeff's friend James.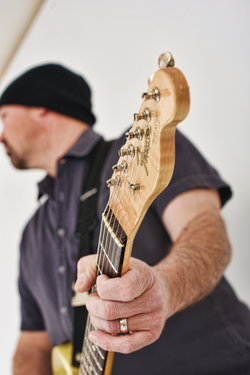 "Somebody's Cryin'" is the most dynamic song on the new album. It is different than the others since the focus is to bring awareness to suicide and mental illness, both issues which Jeff is fighting for to get more attention. The song is dedicated to Jeff's friend James, who he lost to suicide in 2016. It starts off slow and simple, with the only sounds coming from Jeff and his acoustic guitar. At the end of the second chorus the song builds up and takes on a rock n' roll vibe. Throughout the video Jeff plays guitar and walks through an empty house filled with messages written all over the walls. Some words say "shame" and "hopeless" while others report statistics about suicide in the US. As the song picks up, Jeff tries to break down the walls of the house. In the end, he makes a hole through to the outside where he sees one more message that reads "but there's hope." The song is filled with ups and downs to perhaps reflect the issue at hand.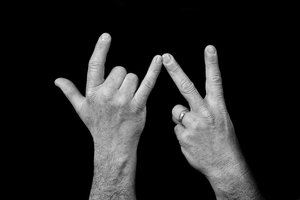 Our Little Town has six songs, all with a country and Americana feel. Jeff grew up surrounded by music and his early influences include Tom Petty. The songs are upbeat and nostalgic for friends, familiar places and good times. Jeff fuses both rock and country to make an album that is enjoyable and easy to listen to. Besides the lead single, the rest of the songs don't deal with heavy material. However, Jeff's lyrics make the experiences universal.
To keep up to date with Jeff Ray, visit his website.