Twenty one years ago, Debbie Kizer started Imagine Art with the goal of using art to offer education and access to a population that is consistently underrepresented.
Today, Imagine Art is a ministry where all artists, both with and without disabilities, can thrive. As the only free public art studio in Austin, Imagine Art has cultivated a safe space to create, share and connect.
Just over a year ago, Kody Kness left the political realm to focus on ministry endeavors of "bringing people out of darkness and into light." With a background in human rights, Kody brings structure, policy and accountability to Imagine Art as they move forward with extraordinary expansion.
I had the opportunity to talk with Debbie and Kody about the role of Imagine Art in the community and get an inside look at their future goals.
---
It Starts with Art
Debbie's initial vision of Imagine Art revolved around simply making art with artists with disabilities. However, a larger vision quickly followed suit as she witnessed how art could solve problems within the larger community.
Many other programs offered to people with disabilities are based on outdated models of segregation and limitations. It is routine without innovation, fostered by misconceptions of their capabilities.
The organization saw art as a vehicle for progression, connecting all people spiritually, creatively and impacting social justice reform in a way that had not been done before.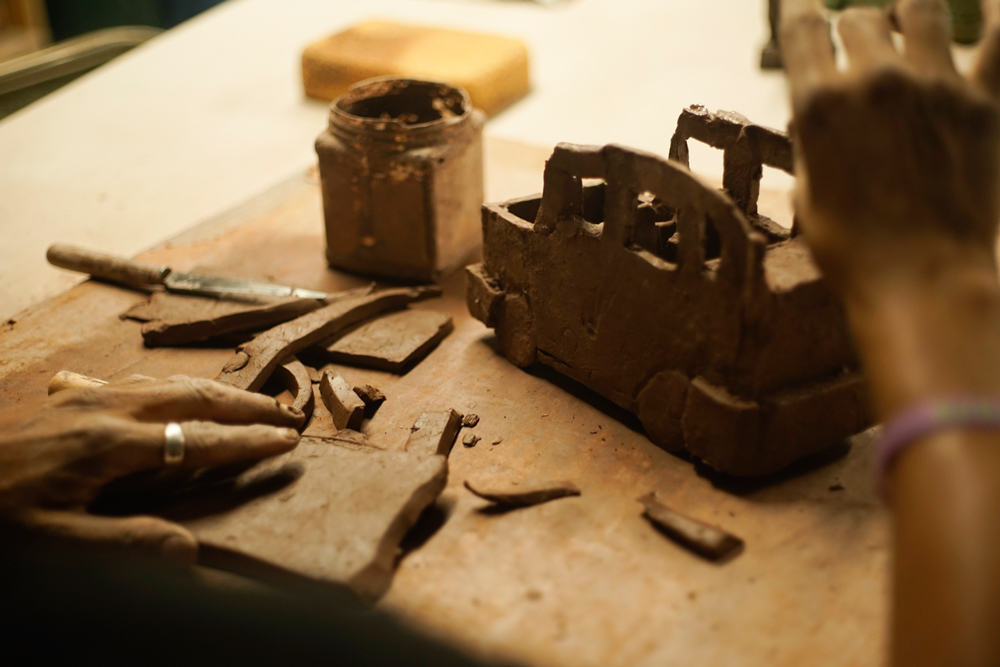 As Imagine Art developed, so did it's original mission. Today the programs offered to all artists demonstrate solutions that can be applied on a state and federal level. Many services that Imagine Art offers, such as free organic lunch and attendant care, naturally developed as the organization recognized a need for them.
Integration and Innovation
One of these developments has now come to the forefront of Imagine Art's mission: integrating artists with and without disabilities.
The first 15 years of Imagine Art focused on programs specifically for artists with cognitive disabilities and mental illness. However, as their studio grew, so did their capacity. Artists without disabilities had already been involved as volunteers, and were passionate about creating in the space as well. Naturally, more artists without disabilities began to use the space, bartering back studio time with their volunteer hours.
This type of integration is rare, most notably because spaces that solely serve people with significant disabilities are rarely spaces where non-disabled people have interest to share in community, participate alongside or engage at all.
"Our philosophy is to create a community that didn't exist before. We break down barriers, form relationships and allow everyone to see what people are capable of," shares Kody.
Imagine Art exemplifies that it is possible to create amazing spaces with real services that attract all people, with and without disabilities. Imagine Art has set a culture of integration that they hope will be replicated instead of feared.
The philosophy of integration doesn't only apply to the artists. Almost 75% of the staff at Imagine Art have disabilities. Ideas like these keep Imagine Art at the cusp of innovation, as they continue to implement positive change on a larger scale.
There's More to Come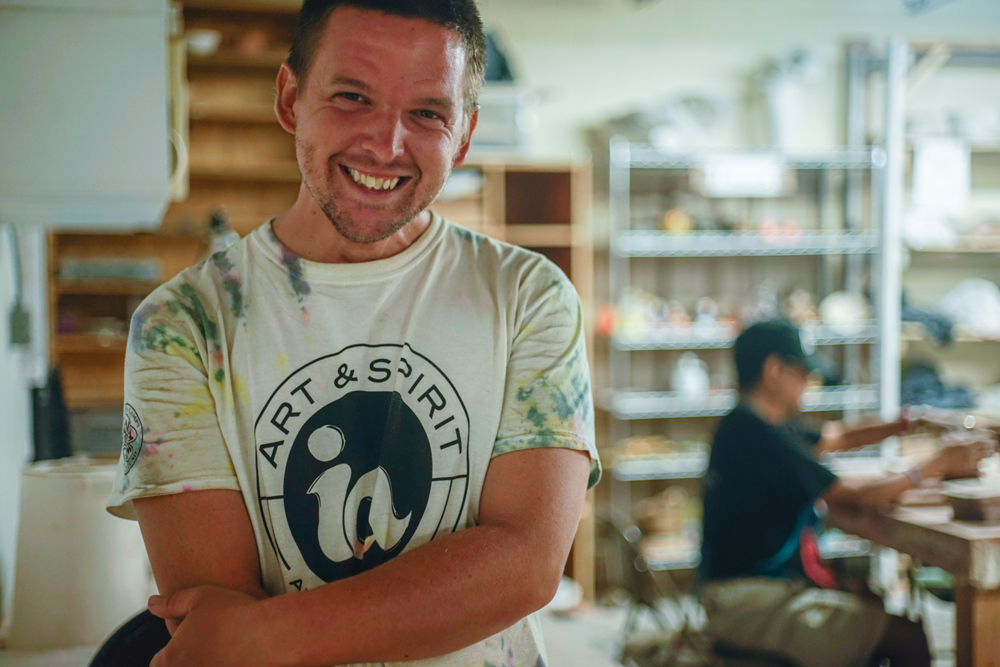 In the years to come, Imagine Art will continue to find creative solutions and break barriers. They have set major goals for themselves to offer permanent supportive and affordable housing in the hopes that people with intellectual developmental disabilities will have access to support systems that allow them to live in the least restrictive environments. Imagine Art aims to model both the studio and residential program, demonstrating that these spaces can be integrated, innovative places for people, with and without disabilities, to both live and work.
Imagine Art also has begun a self advocacy training program with a grant from the state and host quarterly exhibitions and monthly open mic nights.
It's all about building community through art, integration, affordability and support.
"We want to be a model for the nation," says Debbie. And they are surely on their way.
For more information on Imagine Art please send an email to [email protected], or if you would like to perform at their monthly open mic, email [email protected].
---
Written by: Natalie Earhart