Issue 14 contributor Kalee Espitia is a self-taught Mexican-American painter. Born and raised in Phoenix Arizona, her first love was the burnt hues of the desert and her rich family culture.
---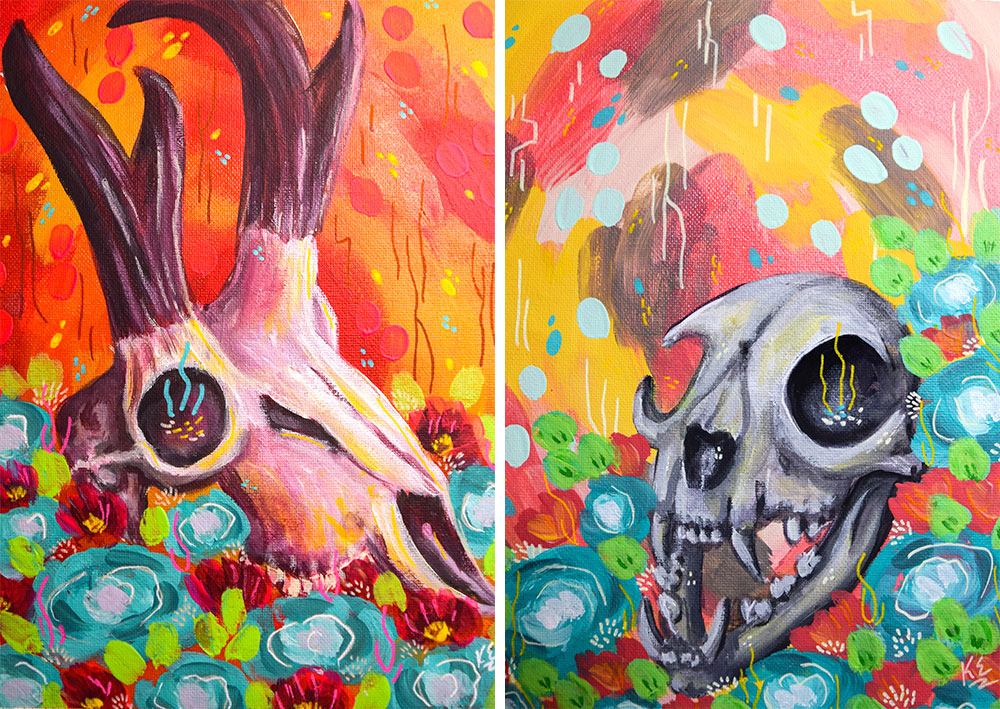 How does Issue 14's theme "vivid" relate to your work?
I love to use vivid colors that highlight the beauty of life and decay. The contrast between the skulls and flowers fascinate me and allow me to explore how I can bring some light to a usually dreary subject matter. As I continue with this work, I hope to explore more wild colors and other creatures that make up this wonderful world.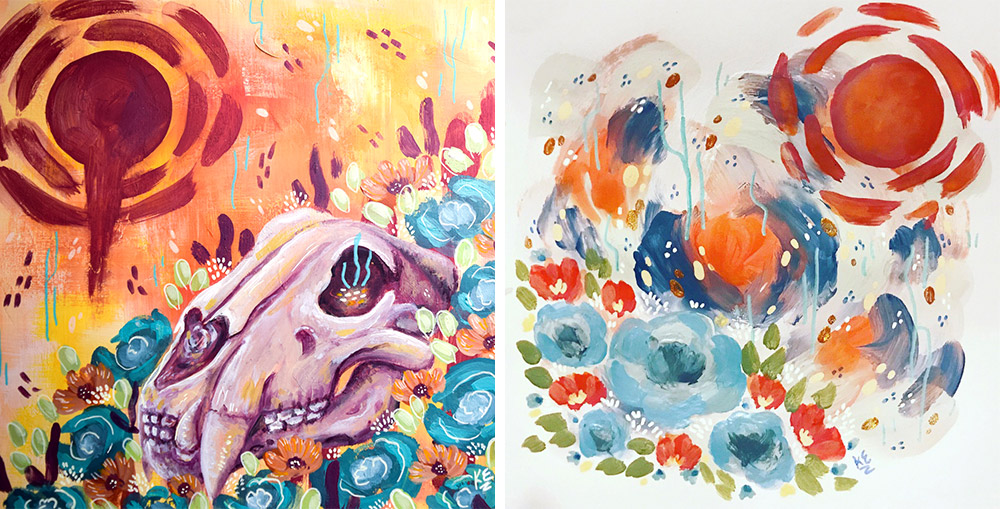 Support Kalee & check out more work!