Austin painter JR Rapier tells stories of her very own. Her surreal paintings walk the tightrope between fantasy and reality, but still express a connection to the unique experience of being human.
---
Austin artist JR Rapier has been drawing and painting since she was young. She received a Bachelor of Fine Arts from Texas Tech University and after that spent two decades directing print and web campaigns.
In 2014, she turned her attention back toward fine art, and has since dedicated all of her effort to painting full time.
Rapier's unique style was inspired by the artworks of Hieronymus Bosch, Jean-Honoré Fragonard, and French painter Henri de Toulouse-Lautrec. Just like Toulouse-Lautrec, Rapier explores the human condition, capturing elements of her inner child fantasies and spirituality.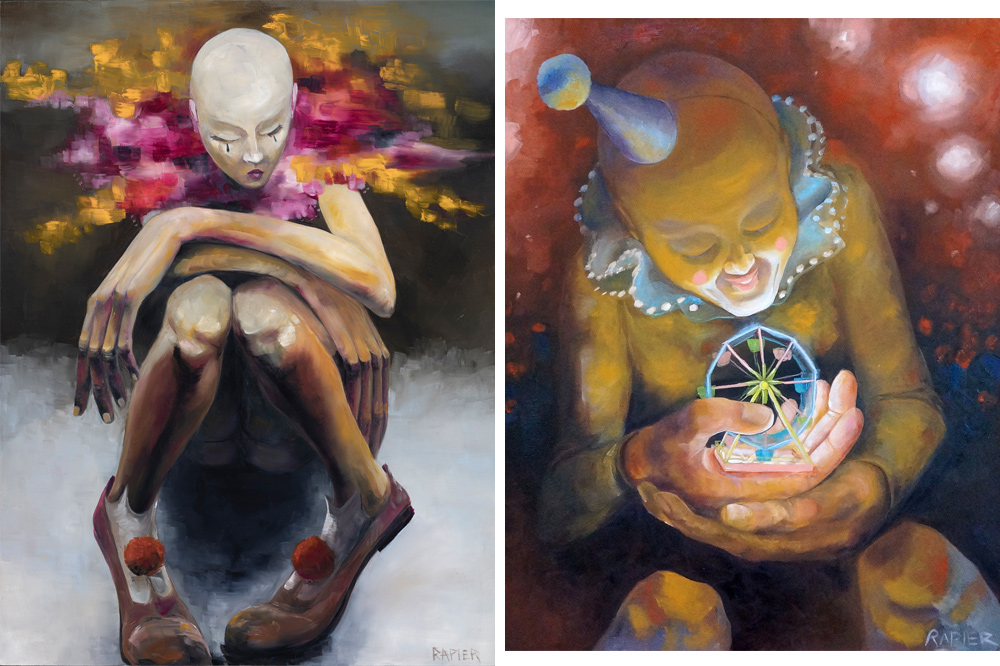 "My art represents a spiritual transformation and a lifelong process of self acceptance. It exists as storytelling. I feel it gets richer as my artistic journey unfolds."
We were honored to include JR's unique surreal paintings in Issue 18 and learn more of how her creations come to be.
What is your process like?
Most often I begin my process by meditating. Getting clear allows my mind to be open to the information that I receive through my practice. Images feel like downloads – they can be loaded with meaning or not loaded at all.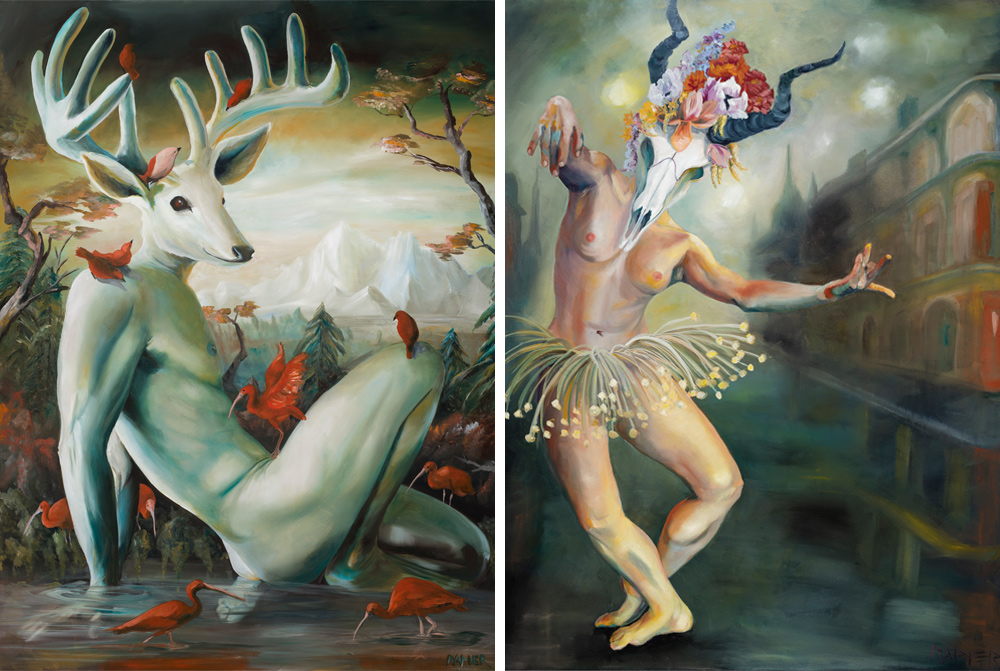 Sometimes I don't know what they mean until after I paint the piece. My work right now is primarily felt. It all depends on my current mood and emotional temperature. The figures that come into being are not from a model or a photo, but from my interior self. I really enjoy what emerges. It fascinates me to be a conduit of what I believe to be actual entities wanting to be seen, acknowledged, and manifested through my craft.
Support JR & check out more work!