You are now entering the Land of Laughter with world building artist extraordinaire Liza Fishbone! Be prepared for smiles, bright colors and characters you never thought could exist.
---
We've been lucky enough to collaborate with Liza on multiple projects. Her Moon Puppies made an appearance at our We Got Issues Party to dance with guests (the theme was Dream State), and she painted a multi-sided mural for our Block Party.
"I always say my work is a gateway to mildly psychedelic absurdity."
So for our Surreal // So Real Issue, we couldn't resist featuring Liza again in print. This time we're showcasing her Land of Laughter. It's a world that was born in Liza's head and eventually made its way onto paper and screen.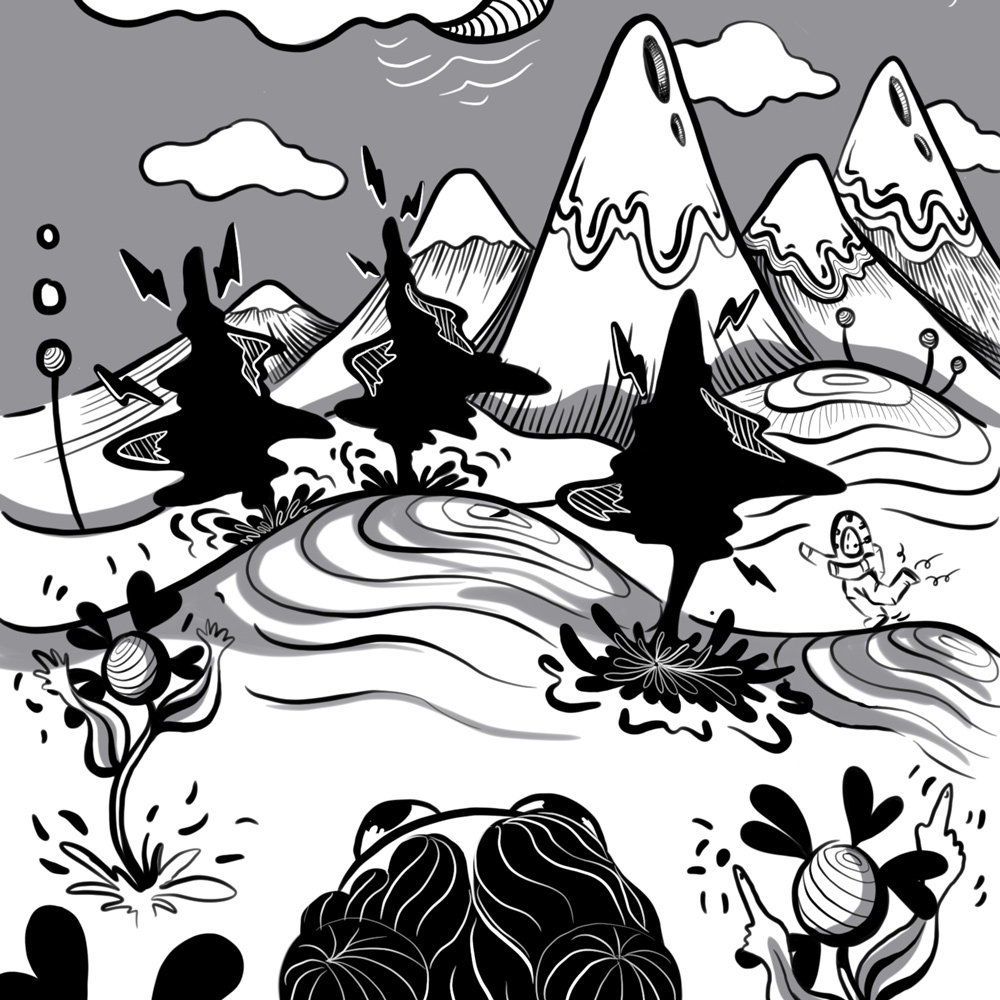 Liza is one of the few artists we've met in Austin that specializes in world building. She has a unique gift of seeing characters, environments, skies and little idiosyncrasies that make up a place and translating them to paper. At its essence, she's making the almost real, real.
Can you tell us more about yourself?
I'm a multidisciplinary artist and founder of Sneaky Planet Studios, a world-building studio, which is home to the Moon Puppies and Land of Laughter.
I bring my fantastical universe to life through installation art, immersive storytelling, larger than life creatures, and VR. I always say my work is a gateway to mildly psychedelic absurdity.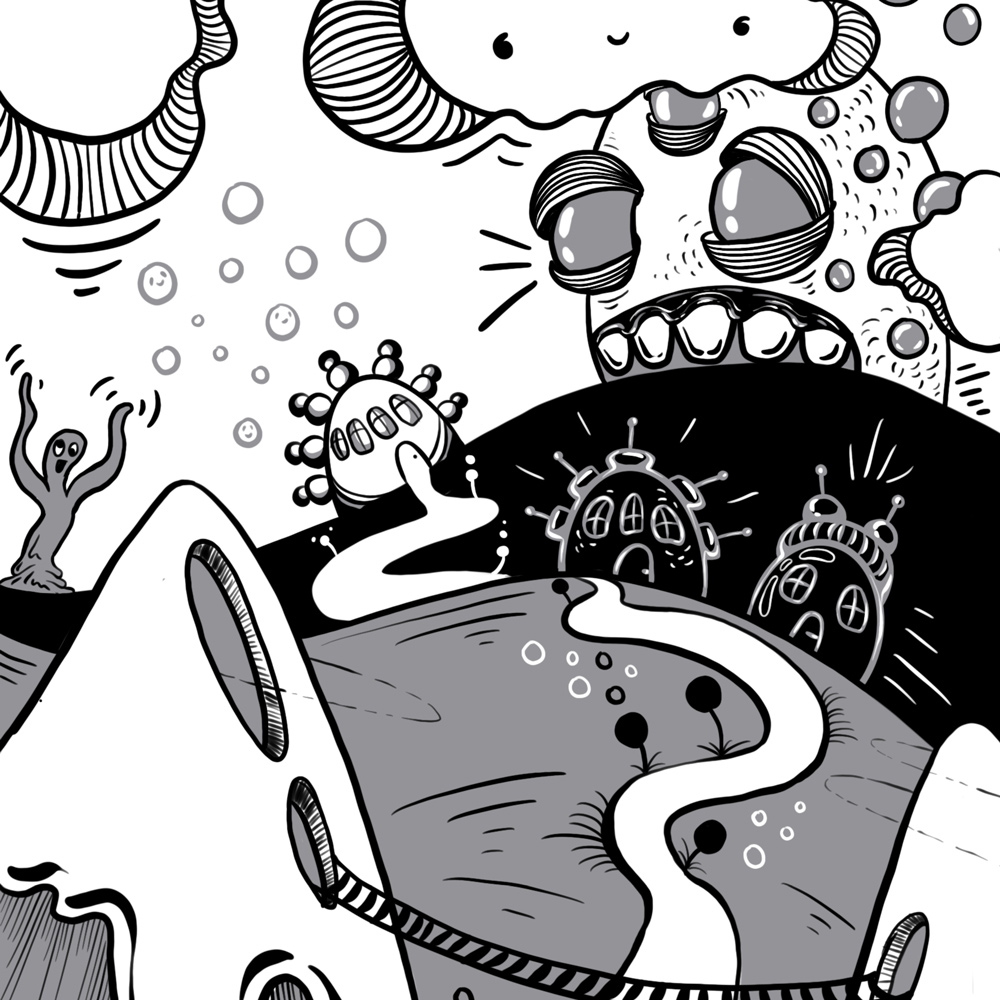 Can you give us a little insight into The Land of Laughter?
My main world, The Land of Laughter (located millions of smiles from Urrth *earth), was discovered by my dear friend and cosmonaut, Captain Majelly Bean.
It's full of wondrous globular creatures, tickly plants, magical geographies like Chuckle Canyon and The Secret Ocean, and above all, shenanigans. I can easily step into the planet by closing my eyes, smiling, and pulling out my pencil.
Support Liza & check out more work!