Space Trayn is the funkadelic, jazz-infused musical project from Jerome Vivino.
After holding down the lead guitar position in various local bands, Jerome decided to show a different side of himself. He traded in the darker, grittier sound for upbeat, funky songs packed with fun. It's the first time he's getting to make his music–happy music–and he's ready for you to hear it.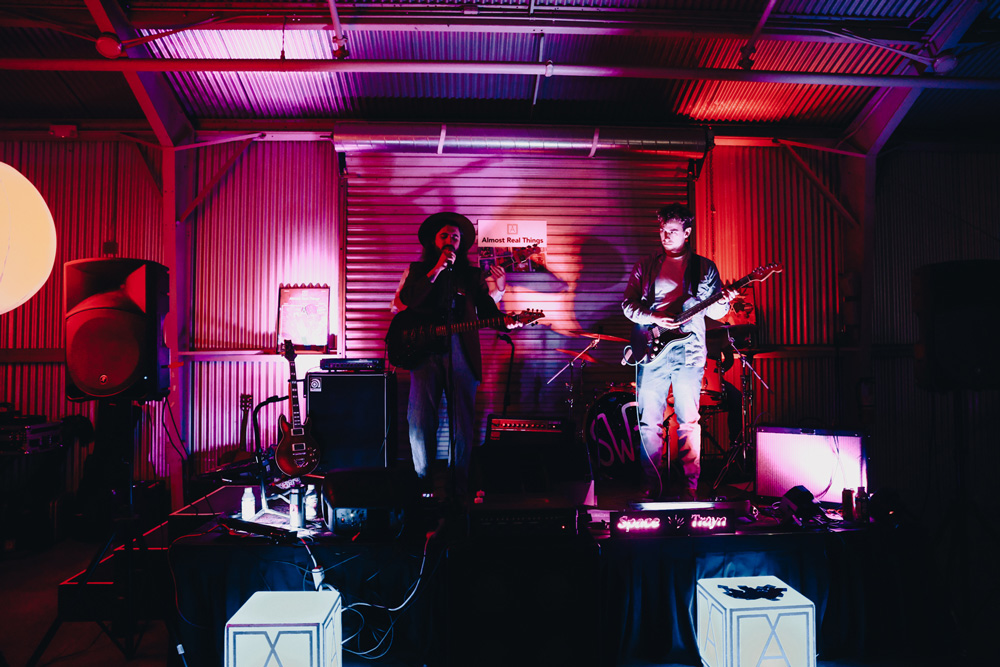 ---
How did Space Trayn form?
Basically it's a side project that became my main project. It's totally different. It's happy music, and I get to control the vision and the sound. It's the first time I finally get to have my singing and songwriting out there.
The theme for Issue 23 is "ULTRA SUPER PLUS." How does your music stand out?
I want to showcase my guitar playing. I think it's my biggest musical asset to share. The improvisations are what makes the show come alive. I want to create a show that's funky and groovy but has moments, like epic guitar solos.
It's bold putting your art out there. Where does your motivation to do this come from?
I can't hide behind anything. I feel like I have songs with happy, insightful meanings that need to be shared. I have this thing inside of me and now I get a platform to share my inner expression.
You have to be vulnerable. I get a little self conscious because I still have to prove why I should be getting your attention and time. Having the songs out is just the first level, then when I play live, I'll feel more comfortable sharing everything when I have an audience that actually cares.
What music can we look forward to in 2022?
I'm still finding a sound. I want to be the conductor on stage and bring in a bunch of different musicians to create an experience that's more than just five dudes up in T-shirts playing rock music.
My 2nd EP, To the Moon, is now available to stream. The songs are faster, upbeat, fun and funky.
---
Support Space Trayn & follow them on Instagram