For the last year, Julian Acosta has been traveling, reflecting and writing his new record.
But this didn't start as a planned trip. Julian hopped into the car with a friend driving to Seattle on whim with as much as he could stuff into his tennis bag.
After time in California, Mexico and across Texas, he returned to Austin with an energized heart and a mentality where music comes first.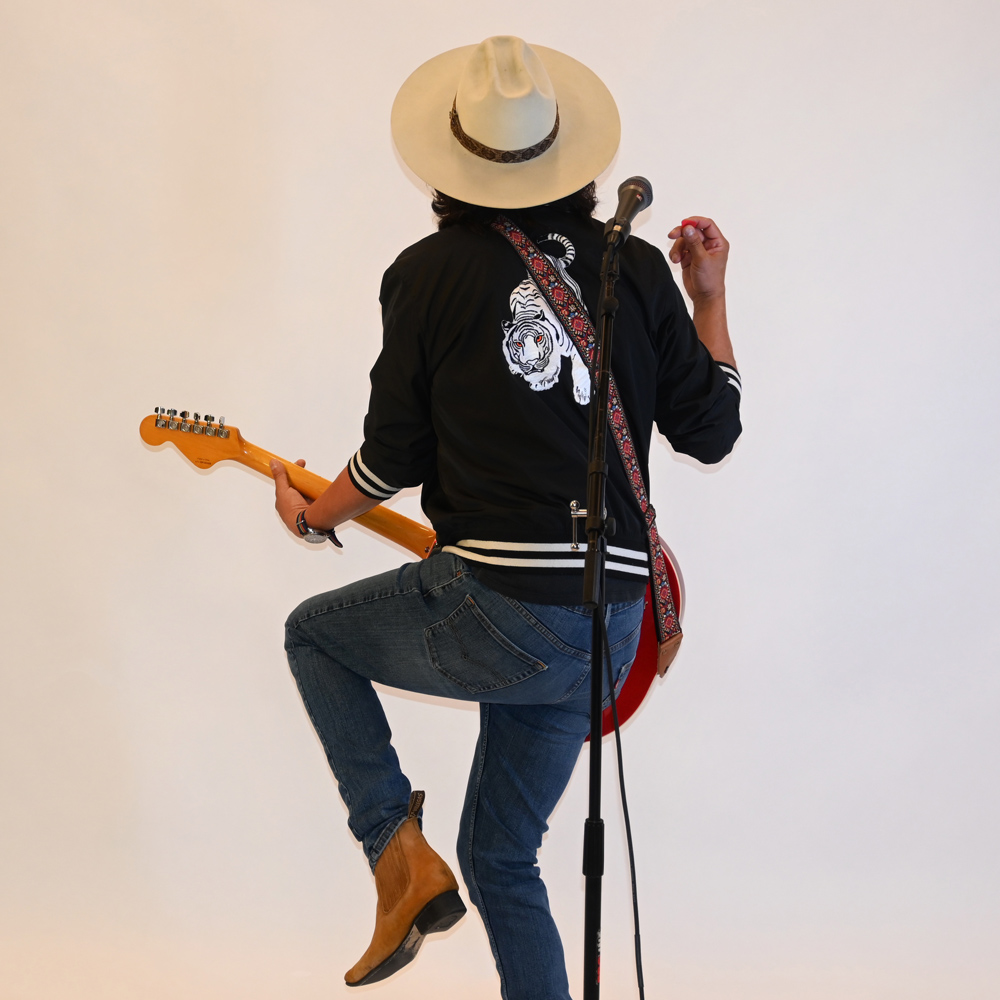 Julian grew up in Hunt, TX, singing in the shower.
"Listening to music, that's how I learned to make friends. I didn't speak English very well as a kid but the common denominator was music."
Clarinet was the first instrument he played and it became a way for Julian to communicate. "I wasn't the most popular kid. When I started clarinet, something shifted. I felt like I could take charge and lead the class band. I had a voice."
Julian's new project A-side B-side is a continuation of that same feeling. He calls it his introduction to the world.
We featured Julian in Issue 25 "Hello!" so please, say hello to Julian. We know he'll say hello back.
---

What sound or noise do you love?
Music
What sound or noise do you hate?
Chaos
What's the last song you listened to?
"Dancing in the Moonlight" by King Harvest.
What's the ideal setting to listen to your music?
I always imagine driving during the middle of golden hour with the windows down, and the stereo up.
What profession other than your own would you like to attempt?
I always liked business. I went to college in Mexico and studied International Business for three and a half years.
What profession would you not like to attempt?
I'm a horrible employee. Once you figure out the the only person that doesn't have a salary cap is an entrepreneur, it's hard going back.
What would your theme song be?
It depends on the vibe. If I'm trying to get a pep in my step, I like "Eye of the Tiger" by Survivor. Also, "That's Life" by Frank Sinatra is one of my favorite songs in the world. It could also be either "TNT" or "Thunderstruck" by AC/DC.
---
Support Julian Acosta and follow them on Instagram