As a producer I find myself wondering about the best way to arrange my track. Different arrangements reveal certain emotions that should play into the overarching theme of your song. It's just as important as the lyrics you choose or the sounds you use.
---
The deconstruction of interesting or thematically relevant songs helps me visualize the flow and layout decisions that were made by some of my favorite artists (and some of my least favorite). Pay special attention to the genre of each example, as well as the tempo and track length. These details will give you further hints into what the producer was attempting to achieve through their arrangement.
Different sounds and emotions trigger different colors in my mind. It's a condition called synesthesia that I try to take advantage of when producing. That's why the parts of each song are colored according to the key below. The first instance of each part is labeled.
Colorized visual songs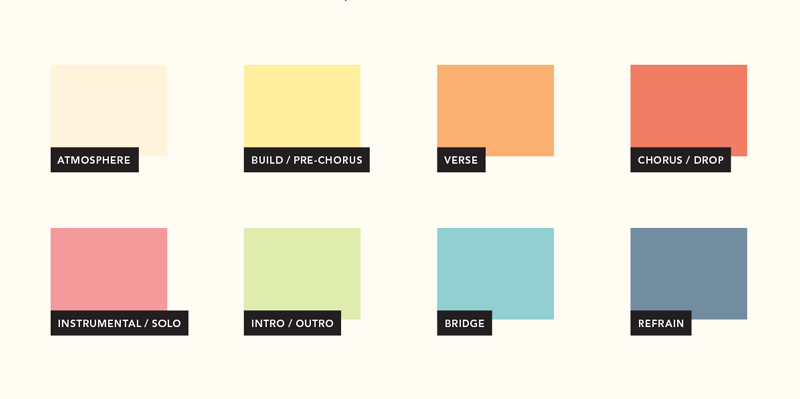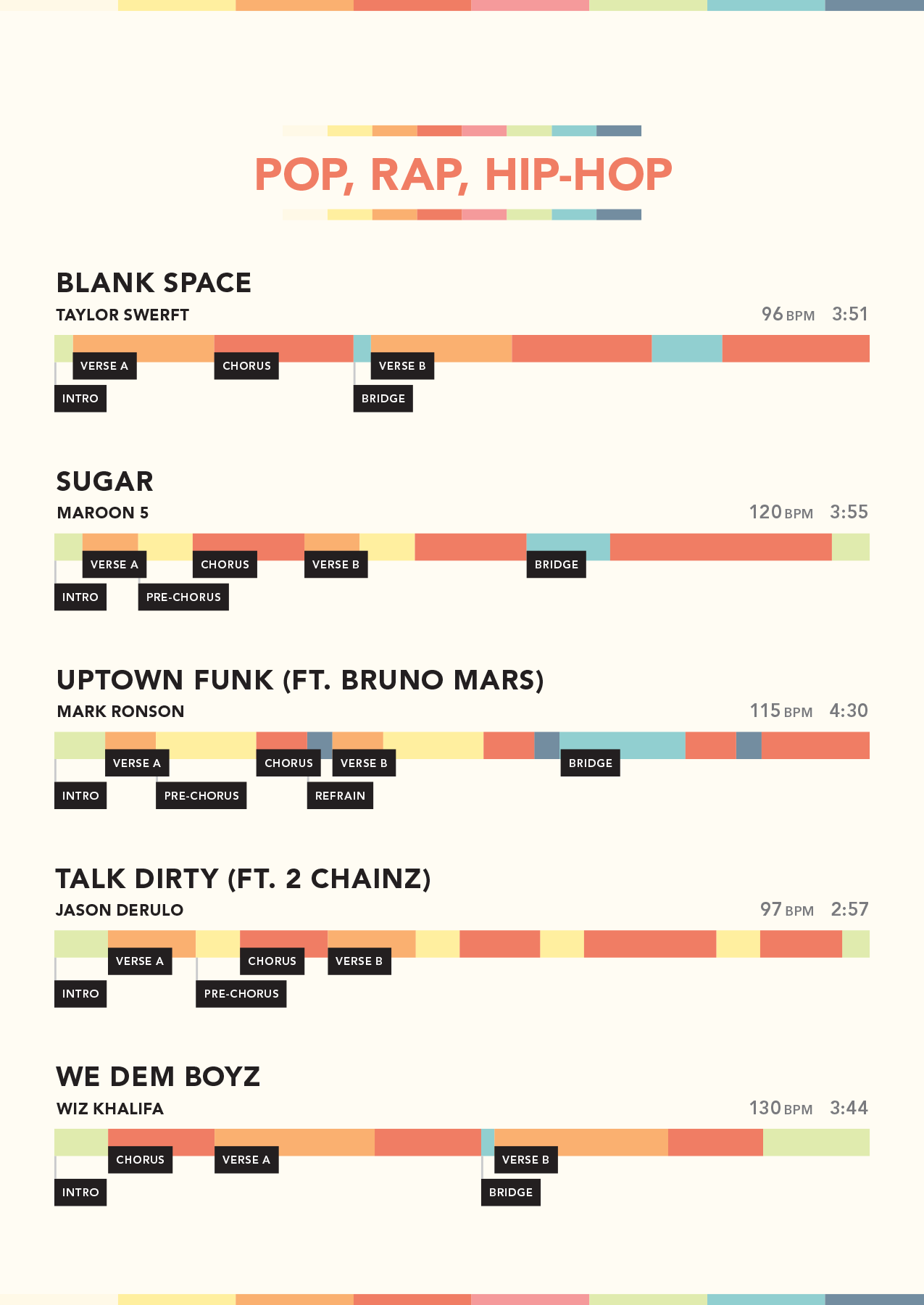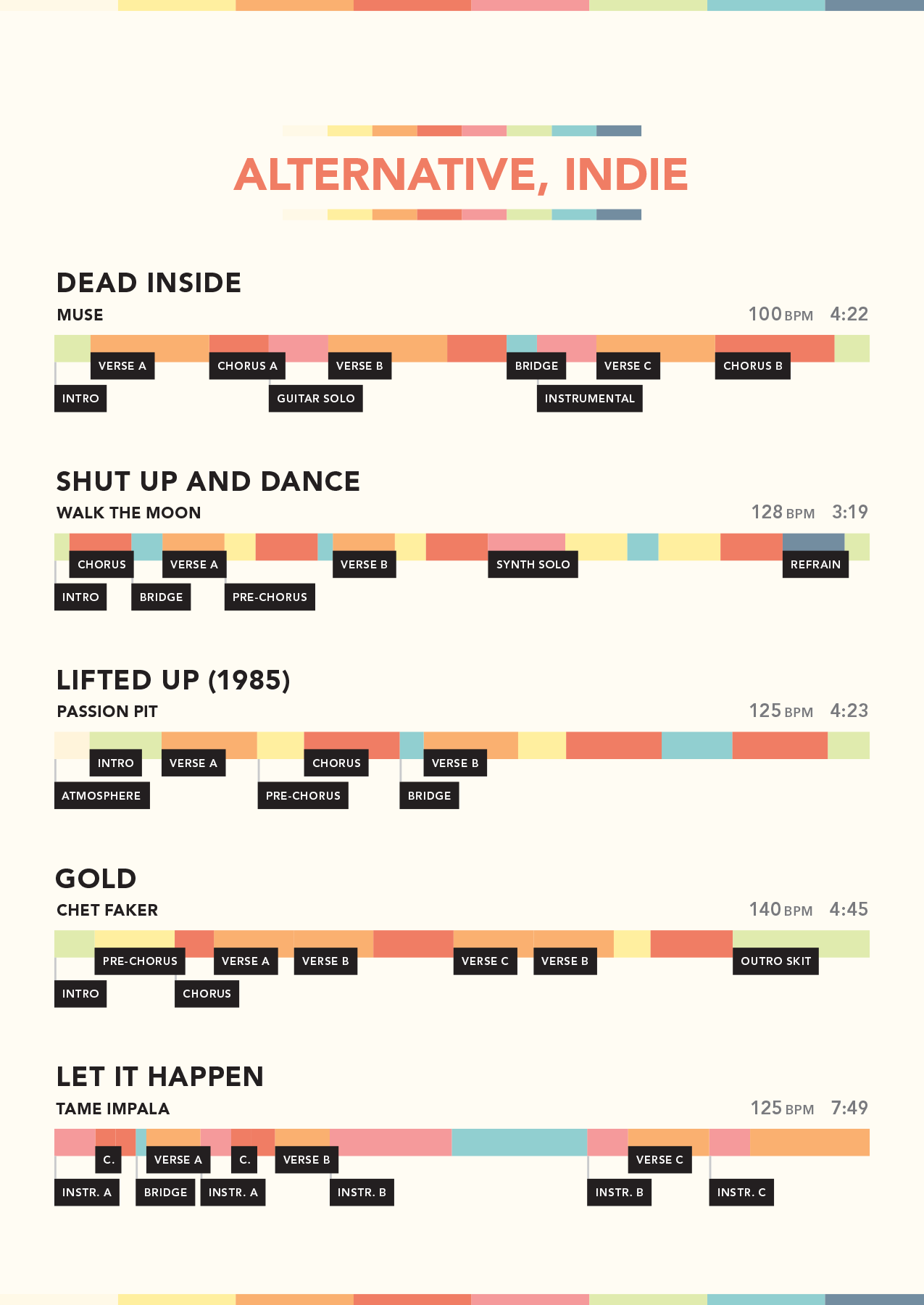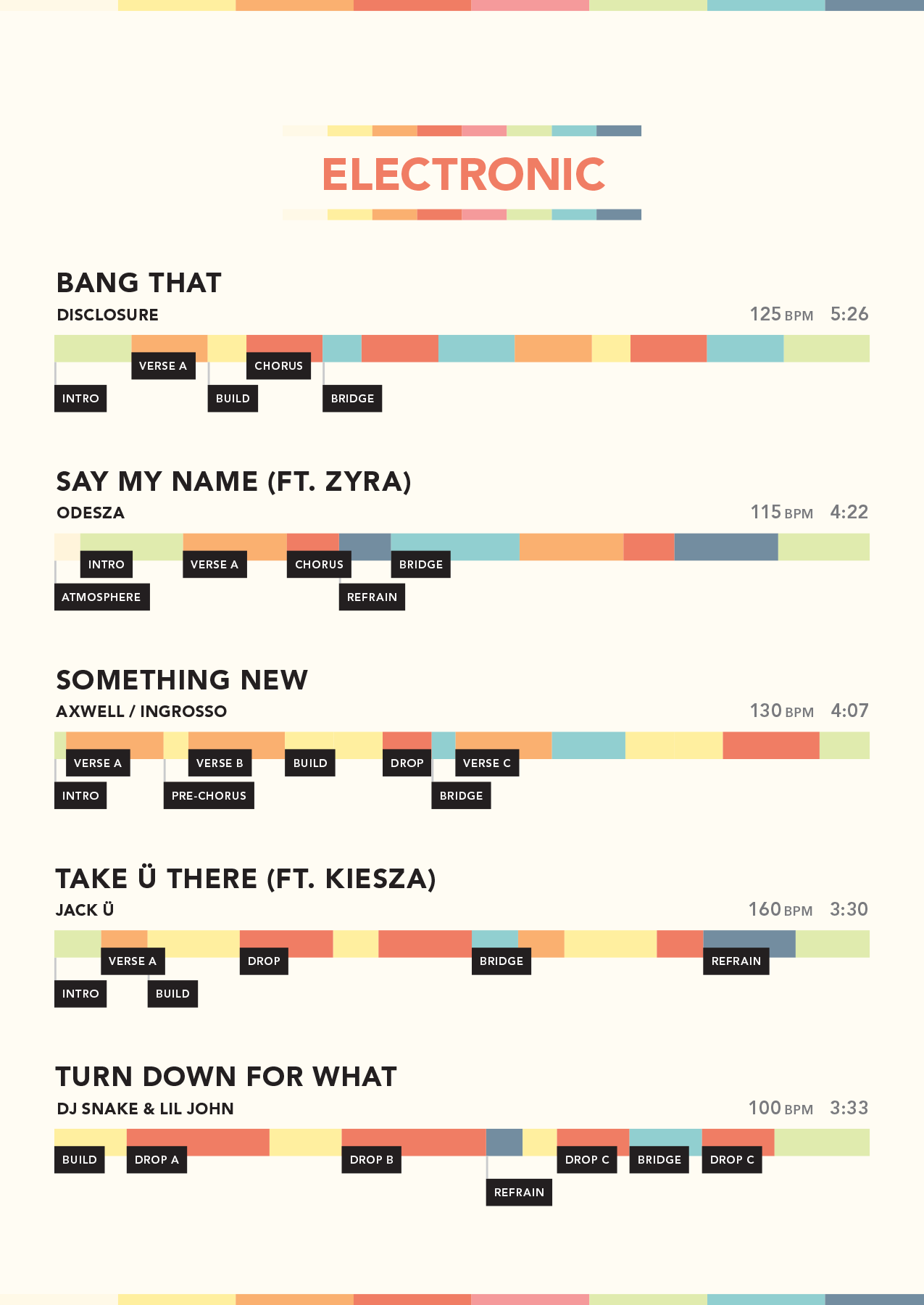 Songs in this edition
Blank Space by Taylor Swift, Sugar by Maroon 5, Uptown Funk (ft. Bruno Mars) by Mark Ronson, Talk Dirty (ft. 2 Chainz) by Jason Derulo, We Dem Boyz by Wiz Khalifa, Dead Inside by Muse, Shut Up and Dance by Walk The Moon, Lifted Up (1985) by Passion Pit, Gold by Chet Faker, Let It Happen by Tame Impala, Bang That by Disclosure, Say My Name (ft. Zyra) by Odesza, Something New by Axwell / Ingrosso, Take U There (ft. Kiesza) by Jack U, Turn Down For What by DJ Snake & Lil John.
---
Suggestions? Let us know! We'll deconstruct your selection in the next issue.