Singer-songwriter, Toni Sidgwick, recently released a fresh single, "Try," a track that shimmers with a soft energy.
---
Following her EP, Lions, an album which no one can play just once, "Try" does not disappoint. The serene acoustic guitar strums listeners into a trance, it leaves you slipping in the North Sea.
"Try" leaves you slipping in the North Sea.
After spending twelve years playing in Edinburgh, Sidgwick polished her rustic sound, and has now delivered this stunning track to prove it. Being that "Try" is a song about about taking control, it is no coincidence Sidgwick takes control of straddling genres. Her music gently balances between indie and folk, finding a lullaby-like space in the middle.
Natural Inspiration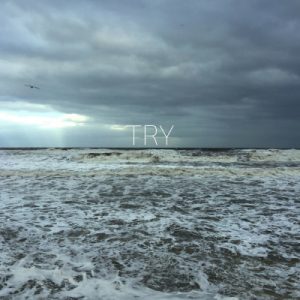 Originally from the Shetland Islands of Scotland, Sidgwick finds inspiration from the salty
wind and the spray of the sea that are characteristic of her home. Now that she lives in County Durham, her velvety vocals stitched with vibrato is like sonic nostalgia. Like a trip for those who have never seen the Shetland shores.
It's apparent the UK has been truly taken by Sidgwick. Two years ago she won the
Northeast Traditional Act of the Year 2016 at Ubeat TVs music awards and has made appearances on BBC Tees Introducing and O2 Academy Newcastle. In addition, she has also performed at Shetland Folk Festival.
What's Next for Teri Sidgwick?
Sidgwick is back in the studio presently – and the anticipation is mounting for more of her sound. As 2018 blooms, we can expect more music coming from Sidgwick, and more growth in her writing from Lions. In a similar vein to "Try," listeners can probably expect more minimalistic chords in the guitar and the piano. Subtle and soothing percussion, a sultry picking of the guitar. If you're looking for music to get lost in – look no further. Paddle out into the deep end Sidgwick's newest single "Try."
"Try" is available for purchase on:
iTunes / Amazon / Google Play
---
Written by: Alexis Sleeper