Digital artist Rhea Pirani fuses spirituality, the five elements and her personal experiences to create her unique illustrations.
For the past 8 years, she has been designing and creating in Austin. She's a staple on the art market scene, so if you're lucky enough to be in town, you'll see her work and meet this talented artist in person.
In the Artist Spotlight of Issue 19 "Make/Do," we featured Rhea's digital art, which are dominated by shades of my favorite color, purple.
---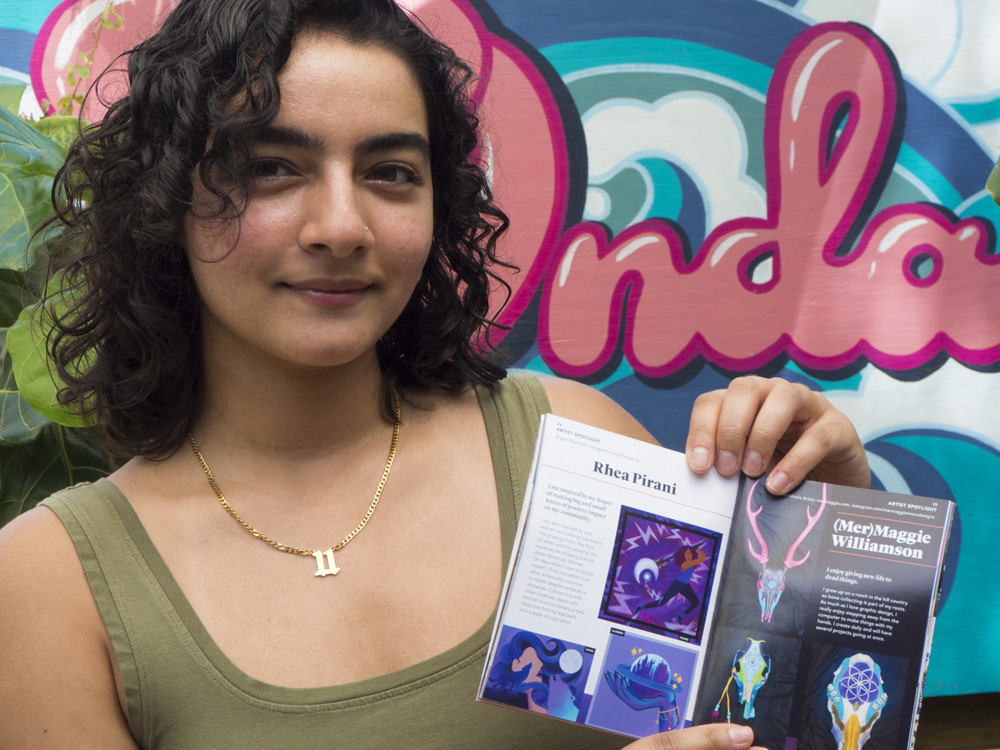 I am a lover of all things creative, but mainly illustration, embroidery, and digital art.
My passion for art comes from a place of spirituality, healing, and empowerment for myself and others.
I am inspired by my hopes of making big and small waves of positive impact on my community. I am also inspired by wild women, enchanting mountains, the phasing moon, the flow of water, and my personal life experiences of being a South Asian-American woman.
On days when I start to doubt myself, I find motivation from other artists who continue to create despite setbacks or obstacles.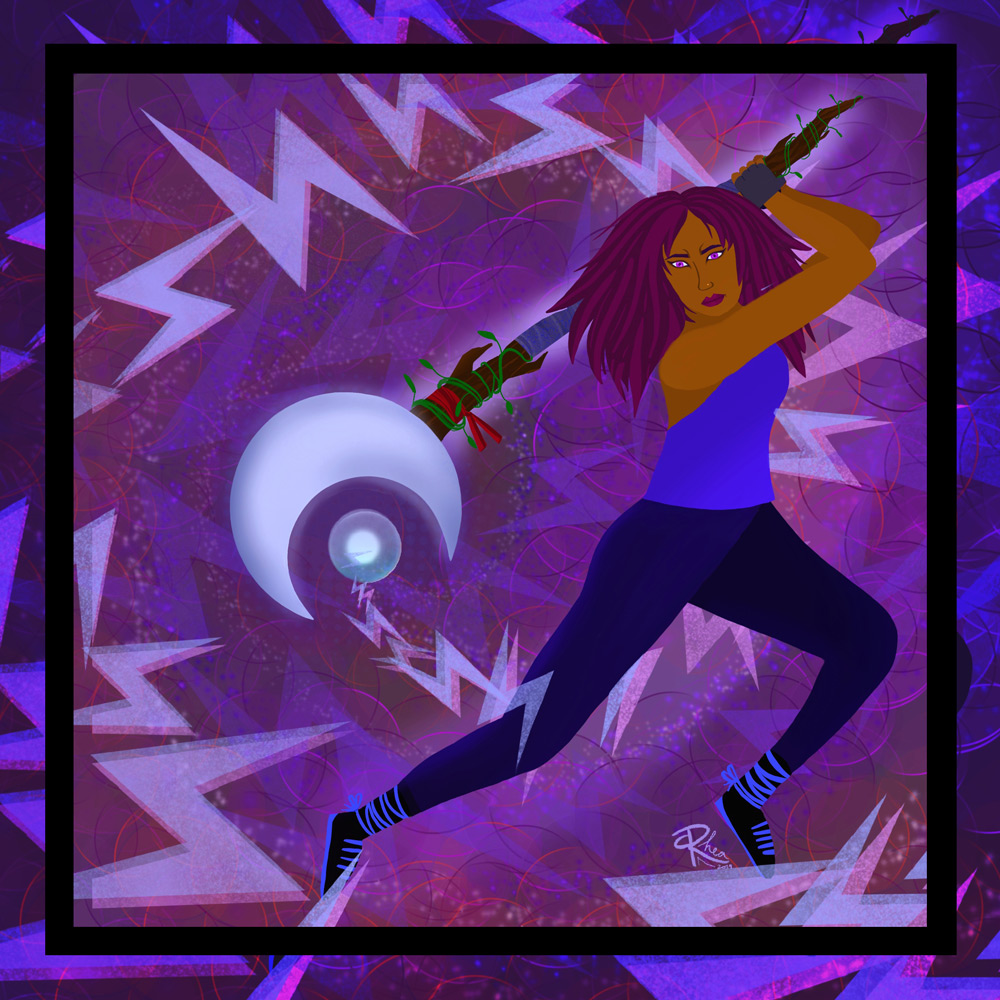 Connecting with other creatives, especially women and non-binary artists, helps me find my way back into a state of inspiration and creation so I can do the same for others.
---
Support Rhea & follow her on Instagram