Adrian Armstrong has been making art all of his life.
In high school, he started taking his work seriously after watching a video about Art Basel. After that, he made up his mind. He was going to pursue art.
Adrian shared his process with it and talked about where his art is going in Issue 20 "Combo."
---
What combination of materials do you use to make your art?
Acrylic, collage, pen, patterns I've found or made myself and monoprint scraps. That's where the printmaking training comes in. The last 10-15 paintings have been from monoprint scraps from my prints at Flatbed.
Why ballpoint pen?
I don't typically sketch but if I do it's in pen. I write a lot of notes, always in pen. Paying for paint, it can be pricey but pens are accessible.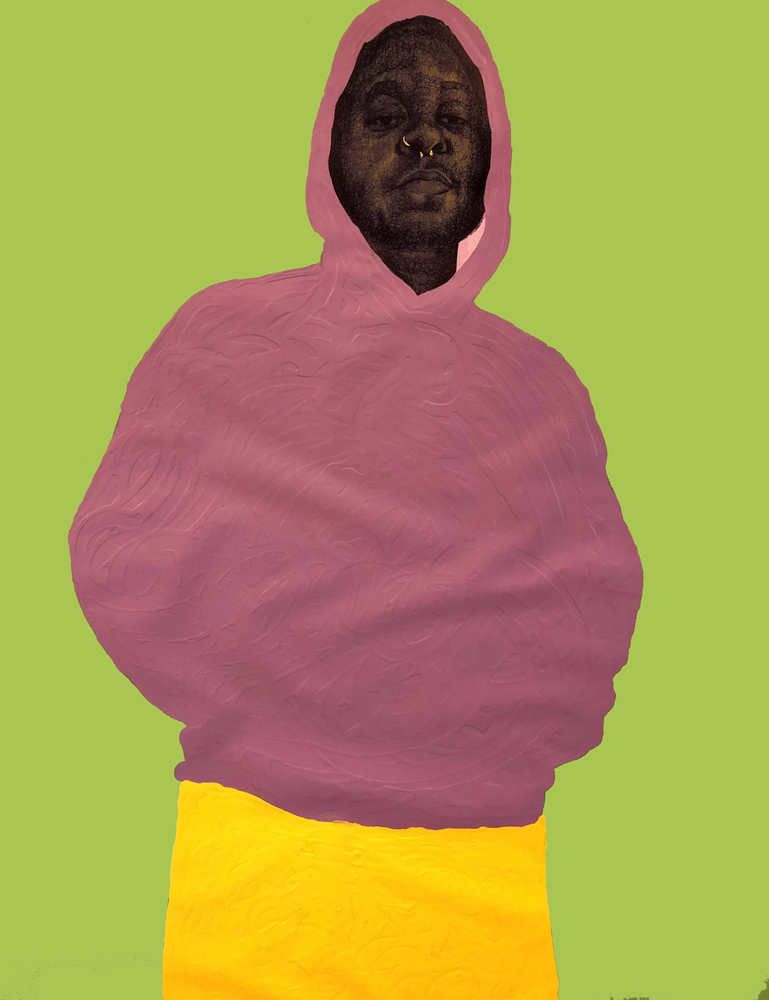 Is there any material you haven't tried that you want to experiment with in the future?
There are probably ones I haven't even thought of. I'm actually making rugs and try to incorporate into my paintings to give my work a 3D effect.
Is there a time when you experimented with a material or technique and it didn't work?
When I was in undergrad, I tried wood and metal. I'll never touch those again. If I ever do a sculptural element, I'll have to collaborate. I made the ugliest piece when welding in school. During critique no one wanted to call on me. I had a long discussion with my teacher and she said some people just don't think in 3D. I couldn't grasp how to incorporate something in a 3D space.
How do you combine juxtaposing elements and themes into your art?
It's a lot of trial and error. The overall theme is the Black experience in America. There's a lot of different elements under that umbrella. There might be opposite themes, like masculine with floral patterns. It's about being intentional with what I'm trying to convey with the work. You can juxtapose things, but I want to convey the entire spectrum of that experience.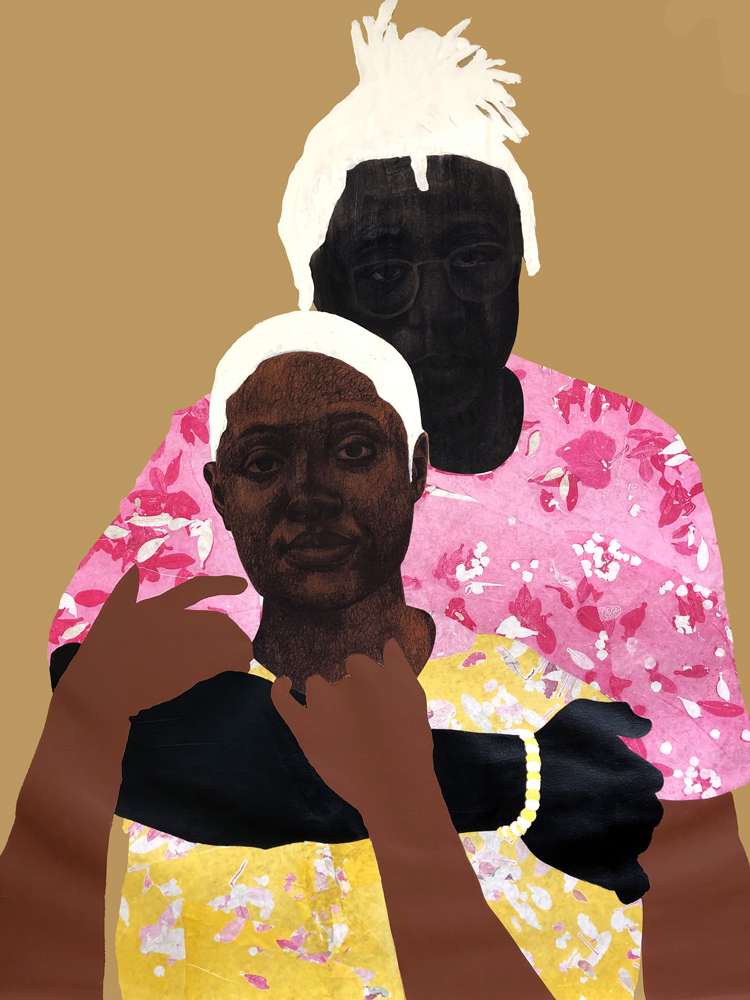 In some of your series, like Highs and Lo-Fi's, you incorporate multi-sensory elements, like music and visuals. What does this add?
I think it can be limiting to only think about the visual aspect which goes back to my interest currently, of creating an entire experience. There's nothing wrong with just doing a painting or drawing. But as a personal experience, it can be limiting. Some people are visually impaired, some consume things differently.
"My work isn't confined to paintings and drawings. There's going to be a entire experience."
How has your art evolved over time?
I am working with a lot of different things still, but conceptually it's honed in and more refined. I think it's just technically gotten better from practicing and challenging myself.
Where do you see it evolving from here?
I see it evolving in scale. Ideally I would love to be consistently working 6ft and larger. I think my next step is multi-figure large portraits with some type of 3D element. My work isn't confined to paintings and drawings. There's going to be a entire experience. There's going to be a world-building aspect. It's new territory.
Do you have any advice for emerging artists?
I would say practice, read, research and network. I find that reading and researching are the hardest parts because they're time consuming. The world in general moves so fast, so it can be difficult to sit down and do that. All of these elements are necessary.
---
Support Adrian & follow them on Instagram