We can't get the dream pop melodies of Issue 19 Music Spotlight artist Lady Heartwing out of our heads.
Artist, producer, and space goddess Lady Heartwing is the brain child of Mariclaire Glaeser, who has performed music and modern dance in Austin, TX for the past 10 years.
In Issue 19 "Make/Do", she gives readers insight on her music making process and how the issue's theme plays into her performances. Here, we're sharing the unabridged version with you.
---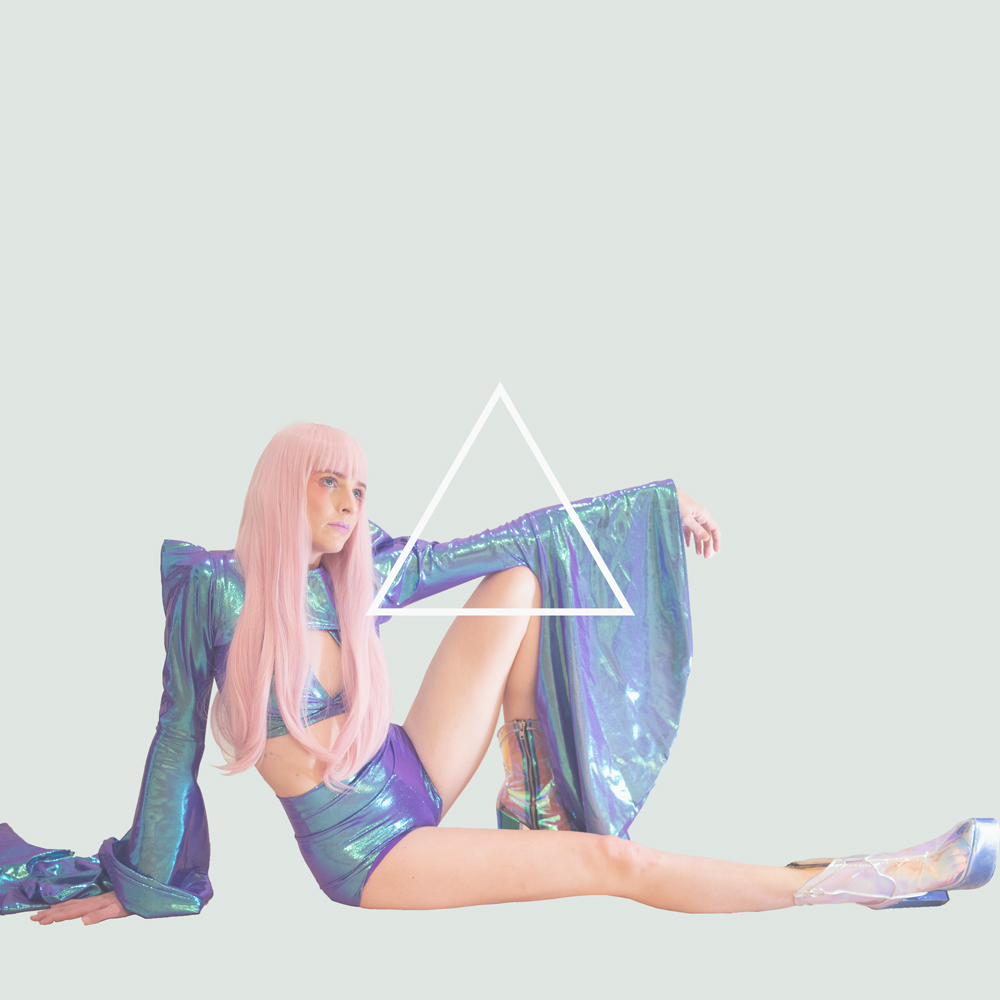 How did you get into music?
For me, music and dance have always been connected. As a kid, I used to make up melodies in my head and dance at the same time. I used to watch Madonna when I was way too young and come up with "music video moments."
My brother got me started in writing music. He's older and has been in bands since middle school. He let me listen to his CDs. That's when I discovered my favorite band, The Cardigans. He fostered my love of listening to music for the sake of music. I picked up guitar at 14 and tried to write my own stuff.
In college, my brother inspired me to record music. He took my songs and helped me make the transition from playing at home to putting it out there.
"I write music out of curiosity, and for conceptual reasons. I want to create a story."
How has your music making process evolved?
When I first started writing music, it was because I had something to say and I had to process my emotions. I was dealing with hormones, crushes, loss. Songwriting was my diary.
Now, I write music out of curiosity, and for conceptual reasons. I want to create something. It's less of a compulsion to purge all of my feelings. I want to create a story.
My experience playing in a band was a big part of that change. We started writing together and came up with different things to write about. I started maturing in songwriting by working with other people. But after that experience, I wanted to return to that solitary place of music making again. I wanted to take personal control of my own artistic journey to feel okay with myself.
How do you motivate yourself to keep writing if you get stuck?
I stop. I have an interesting relationship with the creative process. I find structure suffocating. I wish I was more consistent but it's for me it's inspiration based.
I can go a few weeks without writing a song and feel guilty for not doing it. But I can also wake up one day and it's all I can think about. Then I write nonstop for a week. I know at a certain point when I'm done. Sometimes I force things to happen and it's a good thing. Sometimes I know when it's not working and I stop and come back to it with fresh ears.
I don't like to complicate things too much. For me, a melody is best listened to in its most pure form. So I leave it, and maybe inspiration will strike later. The answer is more simple than I make it out to be.
Do you have a story of time where you had to "make do"?
In a live music setting, things happen, especially when electronic elements are involved. When I'm on stage I have all of this built up adrenaline, but sometimes something cuts out and then the set has to be acoustic or a cappella. In those moments, you have to get over yourself. Everyone watching is rooting for you. It's better to perform fully with what you have, even if it's not what you wanted.
I'm not really good at any instrument but I like to write songs. My music comes out of the limitations that I have, so the structure might be simple. During quarantine, I was mainly writing and recording without anyone else. Out of that, I found my true voice. I understood where I was at in my growth as an artist, instead of having band members to fall back on.
What's coming up next?
I'm releasing songs every month, the most recent is "Afterglow." They're like episodes of a story. I'm also working on a full length album as a collaboration for next year.
---
SUPPORT Lady Heartwing & hear more dream pop!