Maggie Williamson is inspired by dead things.
She embraces the natural elements, like animal skulls and bones and gives them life by painting and embellishing them.
After being furloughed from her job due to the pandemic, (Mer)Maggie put all of her energy into expanding her brand. She designs jewelry, decorates skulls and recently launched an online boutique.
You can find her lively creations when she's vending, in her online boutique and in Issue 19 "Make/Do."
---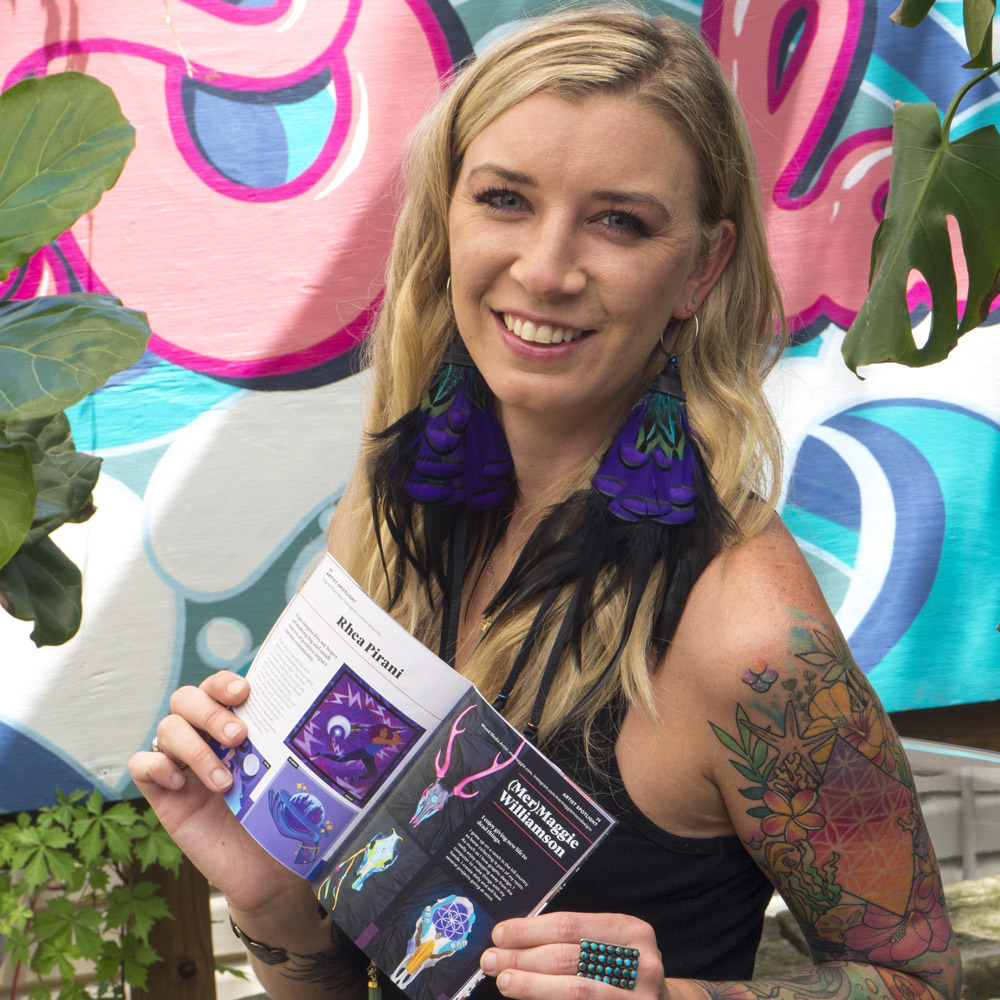 I really love painting and decorating skulls. Why? Because I enjoy giving new life to dead things!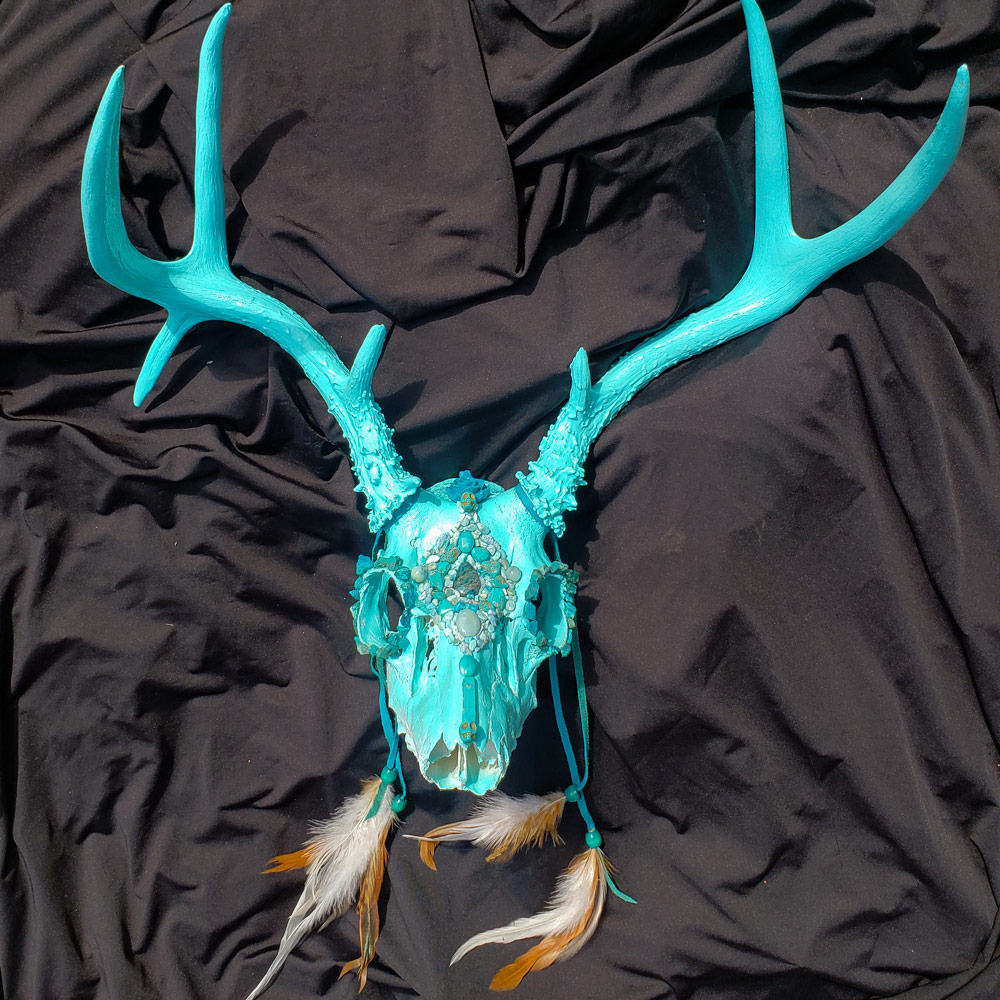 I grew up on a ranch in the hill country so bone collecting is part of my roots. As much as I love graphic design, I really enjoy stepping away from the computer to make things with my hands.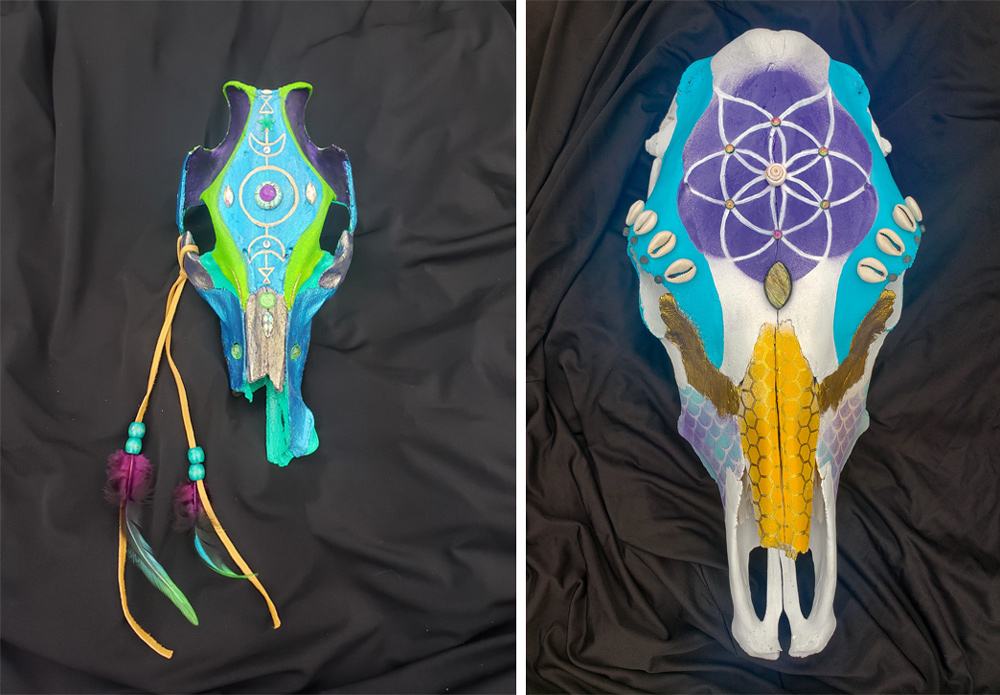 I'm always creating daily and will have several projects going at once! I have a horse skull and mule deer skull that I am excited to decorate next.
---
Support (Mer)Maggie & follow her on Instagram