Pavi Kannan expresses her love of nature through her colorful geode art.
Her formations, as she calls them, are filled with juxtaposing colors and textures that still all seem to fit together.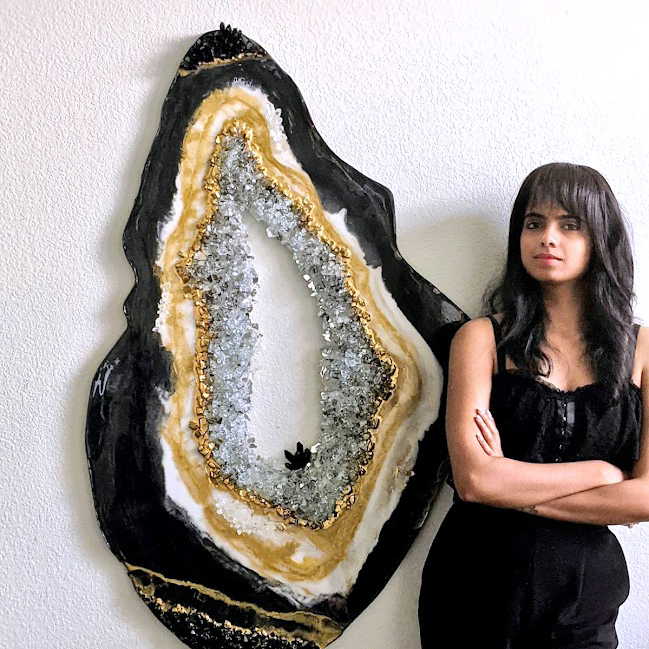 Read more about Pavi below and view her work in print in Issue 22 "Something New."
---
I'm a contemporary resin, mixed media artist known to push artistic boundaries. My love for nature and geode formation can be seen in the usage of colors and texture in my artwork. I believe that nature is the primary source of my inspiration.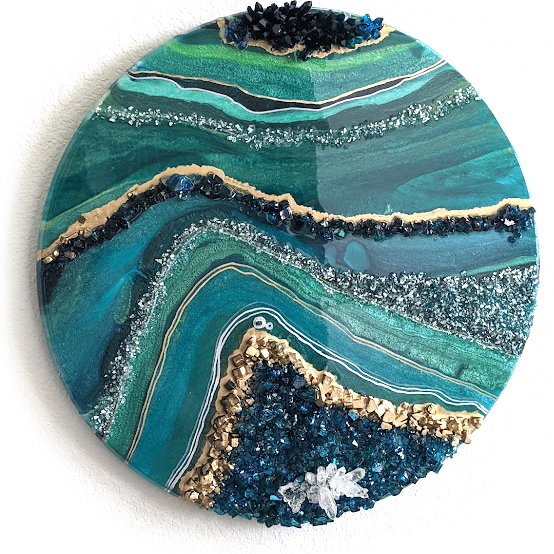 My freeform resin art breaks away from the traditional usage of mediums like paper,  canvas and turns day-to-day objects like wooden boards, table-tops, cheeseboards into luxury artwork.
---
Support Pavi Kannan & follow them on Instagram